Advertising & Marketing
---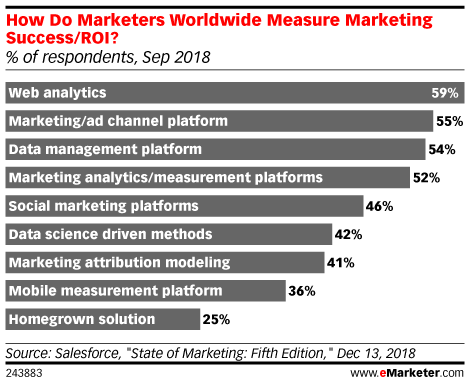 Some marketers turn to data scientists as they look to improve their ad measurement and digital attribution capabilities.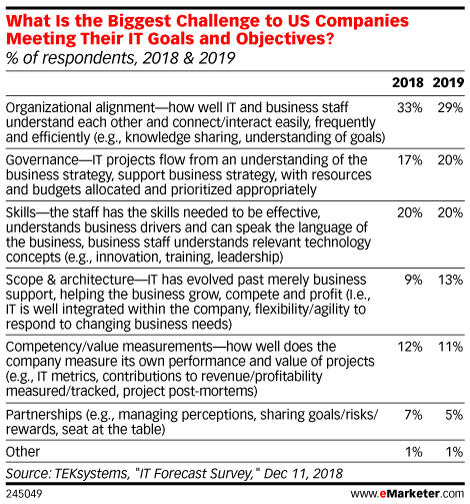 Technology is the means to transformation, not an end in itself. Rigid internal structures impede many organizations' digital transformation efforts.
In the latest episode of "Behind the Numbers," we're talking about ad viewability with Andy Evans, CMO of Sovrn. In an interview with principal analyst Lauren Fisher, Evans discusses the intricacies of viewability and offers some surprising data about which ads actually engage users' attention.
In the latest episode of "Behind the Numbers," we're talking about consumer trust in brands and digging into data from a survey by data platform Jebbit. We're joined in the studio by Jebbit co-founder Jonathan Lacoste to discuss which brands have succeeded in winning customer trust, which have failed, and why.
There's a lot of potential for programmatic advertising in account-based marketing, but a foundation must be put in place first.
Over-the-top video inventory demand is very strong, but the supply of impressions is limited. This has created an opportunity for fraudsters to trick advertisers into buying inventory that does not really exist.
The inaccuracies of last-click attribution are well-documented, yet many marketers still rely on it.
Data privacy battles are heating up now that a group of US senators are asking regulators to investigate how telecom firms are selling people's location data.
Corporate social responsibility appeals to millennials—a generation of researchers who value authenticity, transparency and reliability.
In the latest episode of eMarketer's "Behind the Numbers," we're joined by Linda Yaccarino, chairman of advertising sales and client partnerships at NBCUniversal. Speaking with eMarketer's Paul Verna, Yaccarino discusses a wide range of topics, including the need to reduce ad loads, the marketplace impact of new brands and the debate over measurement.