Advertising & Marketing
---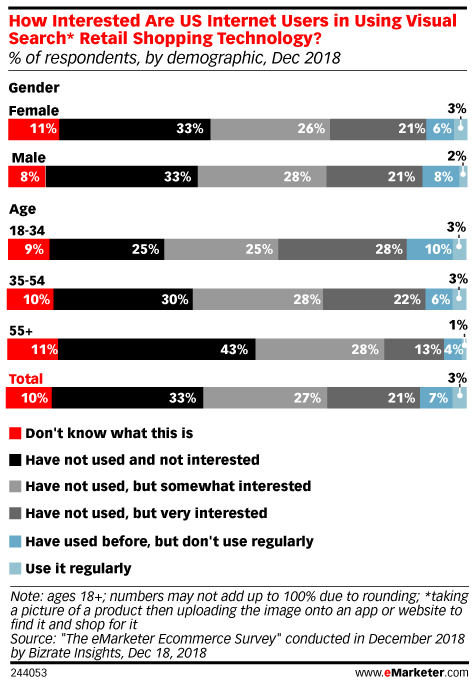 In the past few years, some key ecommerce players—including Amazon, China's Alibaba, and eBay—have rolled out visual search tools that allow users to submit images as queries instead of text.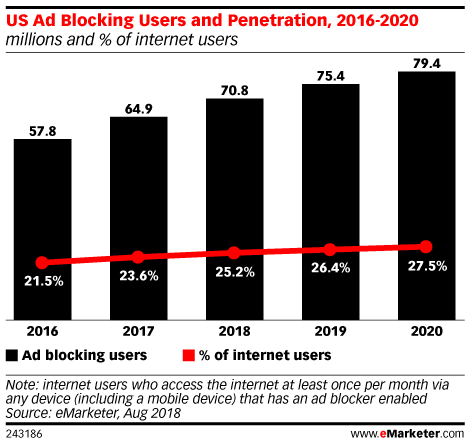 For KFC, acknowledging the distracting nature of digital ads and making the experience more enjoyable is key. "That may manifest itself in an 8-hour interactive live stream of a room full of kittens playing with a Colonel-shaped cat climber," said Steve Kelly, director of media and digital at the fast-food chain.
Did you know that digital advertising in the US is on pace to surpass traditional media ad spending by 2019?
eMarketer's Lauren Fisher recently spoke with Lorne Brown, CEO of Operative about how TV businesses are looking at programmatic as a way to win some digital ad dollars from the Facebook-Google duopoly.
In the latest episode of "Behind the Numbers," analyst Paul Briggs discusses three key developments he predicts will have an outsized impact on media, marketing and technology in Canada next year.
While adoption of multichannel attribution models is increasing, the growth rate has slowed. eMarketer lowered its 2018 multichannel attribution adoption estimates from 62.0% to 54.0%.
Gating content and offers can provide marketers with valuable data for lead generation. However, asking for too much information can turn users off from a brand.
In the latest episode of "Behind the Numbers," analyst Nicole Perrin joins us in the studio to discuss consumer attitudes about advertising and why so many people are resistant to ads. Who are the ad blockers, what are they actively blocking, and what could help turn them around?
Research shows that last-click attribution remains popular, multichannel attribution is gaining popularity and content marketing attribution is difficult to analyze.
For many companies, it is necessary to regularly update their digital strategies in order to stay competitive. But old tech systems can make this an onerous task.