Technology
---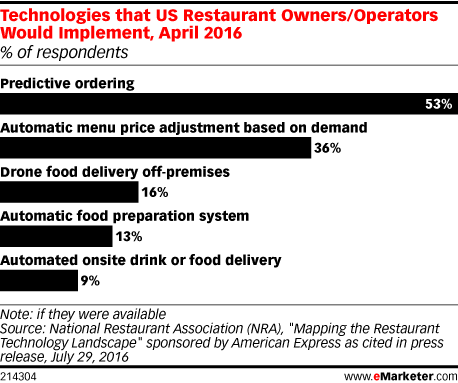 Restaurant owners are eager to implement new technologies, according to April 2016 research—even ones that don't actually exist yet. At the top of the list are predictive ordering and automatic demand-based price adjustments.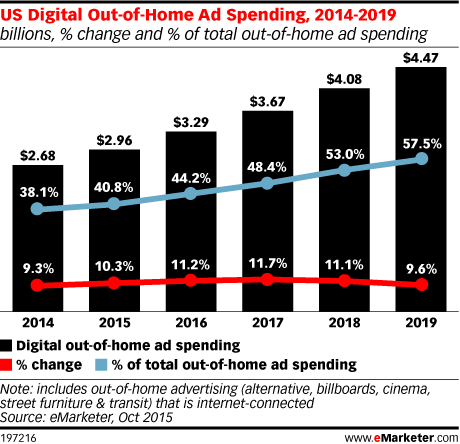 The latest episode of "Behind The Numbers" focuses on smart cities. How is the combination of media and technology fueling municipal innovation, bringing new digital services to denizens and opening up new, cutting-edge advertising opportunities?
More than a quarter of technology executives agree that new innovative products and services are the No. 1 source of digital disruption. Other key areas that present a challenge include new forms of customer engagement and business models, according to research.
Technologies that track and support overall data, customer relationships and social media interactions brought about the best return in stakeholder engagement, according to media and entertainment CEOs.
Craig Dalton, co-founder and CEO of Dodocase, talks about how the maker of smartphone and tablet cases entered into the business of creating custom Google Cardboard viewers for brands and highlights some recent campaign examples.
Eric Oliver, director of digital marketing for outdoor apparel brand The North Face, talks about his company's approach to creating and distributing immersive virtual reality (VR) experiences using 360-degree videos.
Many diners have still not encountered in-restaurant tech, but that will likely change as more restaurants provide tech-enabled options. And many plan to this year, according to an October 2015 survey.