Technology
---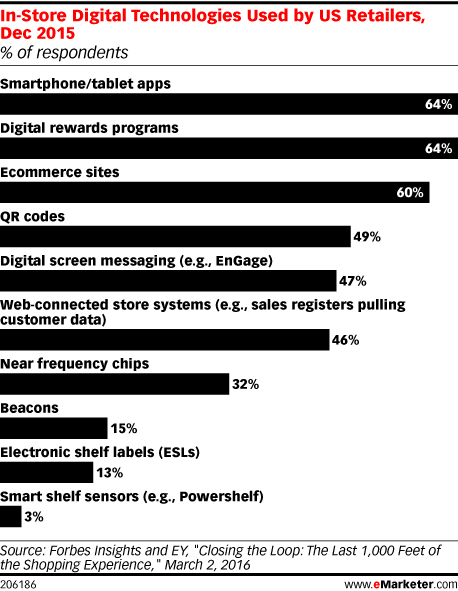 Retailers are increasingly using in-store digital technologies to enhance the customer experience, and ultimately, drive purchases of products. According to December 2015 research, mobile and digital rewards programs are two of the most used in-store technologies.

Craig Dalton, co-founder and CEO of Dodocase, talks about how the maker of smartphone and tablet cases entered into the business of creating custom Google Cardboard viewers for brands and highlights some recent campaign examples.
Jed Kolko, senior fellow at the Terner Center for Housing Innovation at University of California, Berkeley, talks about the obstacles millennials face on the road to becoming homeowners.