Technology
---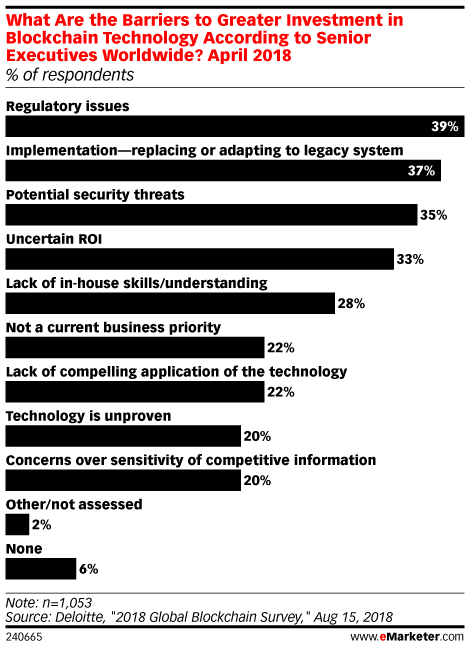 Although it receives constant buzz, there are a few reasons why blockchain isn't widely adopted yet.

Ted Dhanik, CEO and co-founder of ad tech firm engage:BDR, spoke about how publishers can use cryptocurrencies to get paid faster.
According to a July 2018 CivicScience survey, nearly 60% of US consumers would rather have their items rung up by a cashier than use a self-service register.
Shoppers are open to various types of retail technologies—even those that were once considered too creepy. But consumers' shopping expectations do not align with retailers' capabilities, according to a recent study.
A global survey focusing on new technologies identified some as confusing, but others as both confusing and overhyped.
Retailers often bank on new in-store features being transformative, only to be met with consumer resistance. So, what makes a shopper receptive to a retail innovation?
A new industry survey suggests some retailers are pulling back from IT spending. But digital transformation plans are a major focus for many.
Many retailers are focused on employing tech to improve the in-store customer experience, but what if good customer experience means being left alone?
Smartphones with biometrics, like facial recognition, are becoming the norm. But not everyone is running out to get the latest device that uses this type of technology—even if it does help protect their privacy.
In the latest episode of eMarketer's "Behind the Numbers" podcast, the topic is "Big Tech." Once beloved, major tech brands now face a backlash. What are the implications for the platforms amidst potential political, regulatory and consumer pressures?