Media & Entertainment
---

Nick Flood, deputy managing director of digital at Dennis Publishing, talks about how communicating with consumers can combat ad blocking.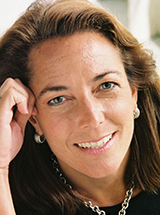 National Public Media's Gina Garrubbo and Bryan Moffet discuss why advertiser interest in NPR's podcasts keeps growing, and how it works with advertisers to create organic ads.
Scott Rosenberg, Roku's senior vice president and general manager of platform, spoke about how the digital video company approaches programmatic ad selling.
Scott Rosenberg, senior vice president and general manager of platform at Roku, discusses the company's ad business and what advertisers want to see before they shift more ad dollars from traditional TV to connected TV.
Most companies are not using mixed reality in any way, according to a recent study, but that doesn't mean they don't think it's important.
Connected TV households now make up nearly three-quarters of all US households, but those penetration levels don't necessarily add up to a huge advertising market—yet.
Programmatic audio is growing, but it is hampered by a lack of scale, disagreement over ad specs and reluctance from ad buying platforms to build audio-specific features.
Eddie Revis, senior director of marketing communications at Chobani, discusses the brand's approach to building targeted campaigns at the individual and household levels.
Facebook recently began testing augmented reality ads in its News Feed. In the latest episode of eMarketer's "Behind the Numbers," analysts Debra Aho Williamson and Victoria Petrock discuss the emergence of AR as a marketing tool, and what could be coming next.
Alejandra Torres and Richard Merren, co-founders of technology startup Aurem, talk about the ways in which technologies like AR could revolutionize Latin America's ad space as we know it.