Media & Entertainment
---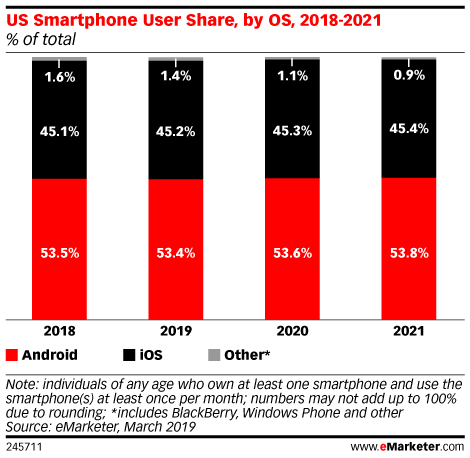 Apple Music will gain an additional 5 million monthly active users (MAUs) in the US this year, reaching a total of 33.4 million. We expect the streaming service will continue to grow and take an 18.3% share of US digital audio MAUs by 2021.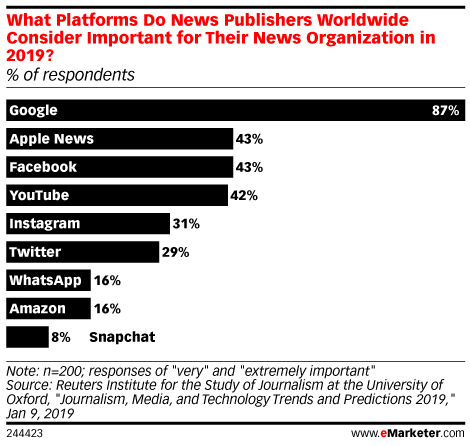 Apple is expanding its digital media presence at a time when iPhone sales have slowed. Earlier this week, Apple unveiled several new media products, including a subscription news app, gaming platform and video streaming service.
In the latest episode of "Behind the Numbers," eMarketer principal analyst Paul Verna helps us understand whether advertisers are overlooking engagement across devices as dollars move from TV to digital video.
Competitive video gaming is a rapidly growing, multibillion-dollar industry, presenting new opportunities for marketers to reach and engage with fans. Esports ad revenues are poised to surpass $200 million by next year, according to eMarketer's first forecast on esports and gaming revenues.
Earlier this week, 3,000 marketing industry professionals gathered for LiveRamp's RampUp conference at the Fairmont Hotel in San Francisco to discuss the latest marketing technology developments. One theme that stood out was that while marketers are making headway with advanced TV, it's early days with TV ad innovations.
Revamping a century-old business magazine is like changing car tires at 100 mph, according to Salah Zalatimo, chief digital officer at Forbes. Like a Nascar pit crew, the team responsible for transforming a company like Forbes has to work quickly and precisely.
That's the date the International Bureau of Weights and Measures has designated as the transition to a new definition of the kilogram. What does the kilogram have to do with TV ad measurement? It illustrates the need to update old standards to reflect new technologies and user behaviors.
Data privacy battles are heating up now that a group of US senators are asking regulators to investigate how telecom firms are selling people's location data.
Roku, the David to the connected-TV-device Goliaths (Apple, Amazon and Google), is differentiating itself by expanding its advertising business.
Retail executives and consumers in the US, the UK and Australia have widely disparate expectations about artificial intelligence's (AI) and virtual reality's (VR) effects on the retail sector