Media & Entertainment
---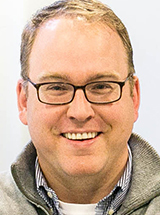 As visual search moves from novelty to legitimate discovery tool, consumes have raised their expectations for its utility and accuracy.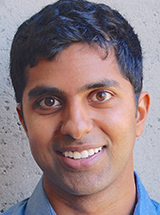 Pinterest launched visual search three years ago, and it now sees 600 million visual searches per month. eMarketer's Yory Wurmser spoke with Omar Seyal, head of discovery product at Pinterest, about what the platform has learned about consumer visual search behavior.
Keith Soljacich, vice president of experiential technology at Digitas, discusses the state of augmented reality and what a brand's presence could look like in an augmented world.
A survey of US and UK millennials found that—surprise—many would be comfortable using a variety of new technologies while shopping.
For many consumers, tried-and-true devices are more exciting than the latest gadgets.
In the latest episode of "Behind the Numbers," we chat about how many US connected TV users there are, what that viewership looks like and some of the hurdles the space needs to overcome before it can thrive.
National Public Media's Gina Garrubbo and Bryan Moffet discuss why advertiser interest in NPR's podcasts keeps growing, and how it works with advertisers to create organic ads.
Alex Shear, director of acquisition at Simplisafe, talks about why the brand invests in podcast advertising and how it creates ads that audiences actually want to hear.
By 2022, more than 204 million people in the US will watch connected TV at least once a month. But the advertising market is still figuring out how to best use these platforms.
Pooja Midha, president of true[X], explains what needs to happen for connected TV advertising to reach its full potential.