Sports
---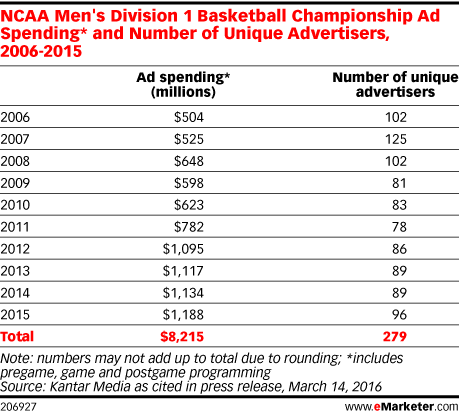 Ad spending during the NCAA Men's Division 1 Basketball Championship continues to climb, though fewer advertisers are participating than did a few years ago. One reason could be the price.

Amory Wooden, director of brand marketing at Squarespace, discusses how the company created a memorable second-screen experience during Super Bowl 50.
In a digital world of ad blocking and general ad avoidance, the annual Super Bowl telecast stands out as one of the last remaining bastions of TV's glory days—when American eyeballs weren't distracted by smartphones and tablets. But how long can this last? Maybe longer than you think.