Video
---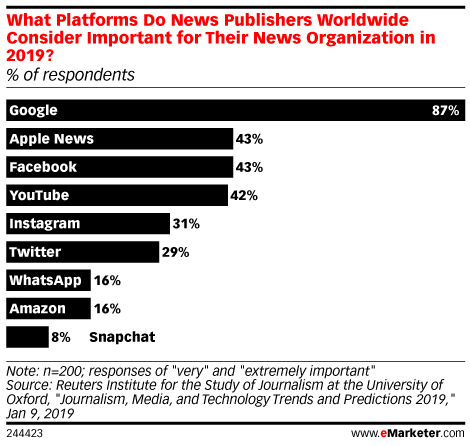 Apple is expanding its digital media presence at a time when iPhone sales have slowed. Earlier this week, Apple unveiled several new media products, including a subscription news app, gaming platform and video streaming service.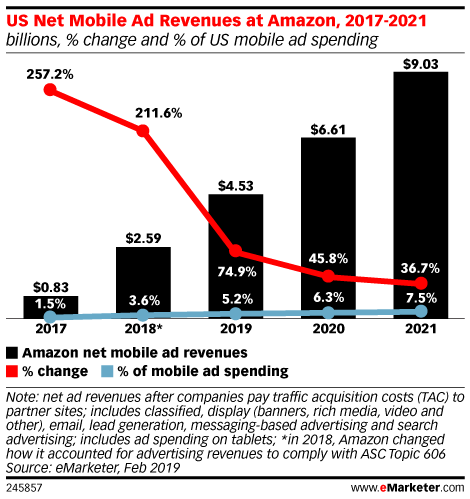 In the latest episode of "Behind the Numbers," eMarketer principal analyst Nicole Perrin discusses Amazon's newest inventory for advertisers, and how consumers might react.
Despite OTT ad spend's surge, it's still small compared with the $69.2 billion that US advertisers are projected to spend on linear TV. For some advertisers, measurement challenges prevent them from investing more in OTT.
In the latest episode of "Behind the Numbers," we hear from eMarketer's digital video expert, Paul Verna, who recently interviewed industry experts and practitioners to find out what's working in digital video advertising. He shares their wisdom of navigating the challenges of creating a successful video ad campaign.
In the latest episode of "Behind the Numbers," we're talking about consumers' mobile video viewing habits and preferences. Our guest, Daniel Taitz, president of mobile video software company Penthera, digs into new Penthera survey data about consumers' likes and dislikes, and how mobile viewing varies around the world.
Over-the-top video inventory demand is very strong, but the supply of impressions is limited. This has created an opportunity for fraudsters to trick advertisers into buying inventory that does not really exist.
"Behind the Numbers" completes its investigation of sports streaming around the world with a look at two key Latin American markets, Brazil and Mexico. eMarketer's Paul Verna and Matteo Ceurvels discuss the platforms and opportunities for marketers.
All this week, "Behind the Numbers" is focusing on sports streaming around the world. In the third episode, we turn our attention to APAC. What sports and events are driving uptake in China? Where are esports the biggest thing? And what about cricket?
This week, "Behind the Numbers" is all about sports—streaming sports, that is. In the first episode of a five-part series, we focus on the US market, breaking down sports-streaming platforms, audiences and revenues. eMarketer's Paul Verna and Paul Briggs join host Marcus Johnson for the discussion.
Roku, the David to the connected-TV-device Goliaths (Apple, Amazon and Google), is differentiating itself by expanding its advertising business.