Video
---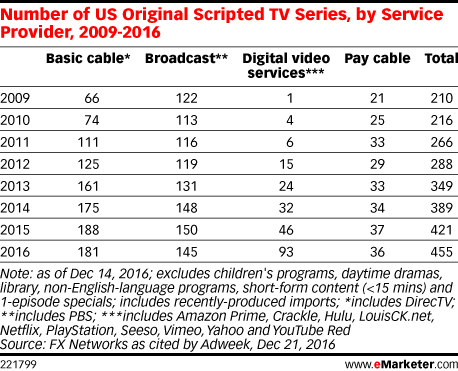 What will social video look like? Is "peak TV" past its peak? How much will connected TV ad spend grow? A look ahead at some of the key developments we expect to unfold in 2018.

Luis Spencer Freitas, digital marketing director at Pernod Ricard USA, explains what will drive greater innovation in display advertising next year.
Kids are digital natives. But aside from tweens, most lack smartphones. Instead, their digital activity is dominated by digital video, much to the chagrin of parents.
Streaming services are building up a head of steam in the US, according to data from Raymond James.
Matthew Fanelli, senior vice president of digital at MNI Targeted Media (Time Inc.'s media planning division), explains how cross-platform video advertising can have a bigger impact on consumers while they're at home.
Eric Hoffert, senior vice president of video technology at AppNexus, discusses the biggest opportunities in programmatic connected TV and over-the-top advertising.
Joshua Summers, CEO of linear television supply-side platform clypd, discusses the major advanced targeting trends expected to infiltrate traditional TV ad buying within the next year.
New data from Hub Research suggests that TV watching habits may be at a tipping point, with the majority of US TV viewers saying they mainly watch their favorite show via a digital source.
Nielsen's audience estimate for the Netflix hit "Stranger Things" may not be a perfect measure, but it's a start toward understanding the scope of the secretive streaming giant's numbers. eMarketer analyst Paul Verna discusses the challenges and what's at stake in the latest episode of "Behind the Numbers."
Subscription video-on-demand (SVOD) platforms are making some gains in the country, but traditional and free video services still dominate the market.