CPG
---
In this special webinar panel of eMarketer analysts you'll learn the market forces changing the ways consumers shop for consumer packaged goods, and the drivers affecting how CPG companies sell to consumers.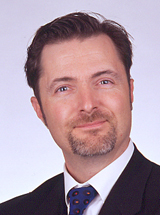 Amazon is already one of the top digital retailers in Canada. But that may not be the case with digital grocery, a highly competitive space where established players are vying to fill up virtual shopping carts. eMarketer spoke with Michael LeBlanc, founder and principal of M.E. LeBlanc & Company, about Amazon's role in the country's overall ecommerce landscape and its digital grocery sector.
Online grocery sales are reaching a tipping point, a fact that was a given at the inaugural Groceryshop conference held this week. Overall themes of digital transformation and the power of the consumer emerged while Amazon was mentioned less often than you might think.
Despite ups and downs in the subscription commerce segment, it's still a subject of great interest in the retail industry. Most brands that started online and direct to consumer have expanded to retail channels, either through partnerships or acquisitions.
Along with meal kits and instant ramen, food delivery has vastly altered the American palate for at-home dining. But despite growing competition in the digital delivery space, not everyone has embraced it.
US spending on pet care continues to rise. Why? Pet food trends follow human fancies, which means a growing focus on wellness that has extended to furry members of the family.
Despite the push to drive holiday shoppers to ecommerce, Hickory Farms still sees a big part of their seasonal sales through brick and mortar. Judy Ransford, CMO of the Chicago-based specialty food company spoke with eMarketer's Andrew Lipsman about their holiday outlook for both online and offline.
Grocery apps are some of the fastest-growing apps in the US, according to eMarketer's latest app usage forecast. This year, 18.0 million US adults will use a grocery app at least once a month, up 49.6% over last year.
Online grocery categories can be divided into two camps: perishable items and the so-called center store products that have longer shelf lives. A Field Agent survey found US online grocery shoppers are more comfortable buying CPG products digitally.
With the June acquisition of PillPack and quieter forays into beauty, Amazon has demonstrated its intent to move into the online pharmacy business as well as the space dominated by Sephora and Ulta Beauty. Should traditional pharmacies and beauty retailers be concerned by Amazon's exploration of new product categories?