CPG
---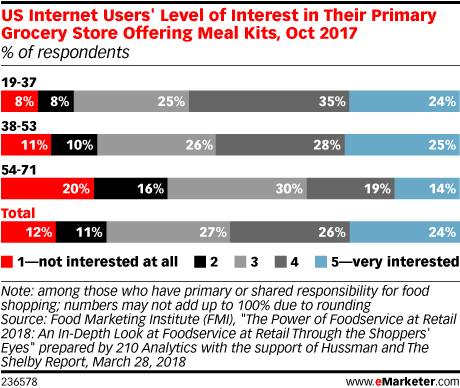 You may think nothing of a box of frozen White Castle sliders or a Taco Bell dinner kit in the grocery aisle—fast-food signature dishes that shoppers can re-create at home. Yet Chick-fil-A's announcement on Monday that it will begin testing meal kits is something different altogether.

Eddie Revis, senior director of marketing communications at Chobani, discusses the brand's approach to building targeted campaigns at the individual and household levels.
Laura Brinker, vice president of beauty brand partnerships at Influenster, explains why the influencer market has evolved toward microinfluencers, and why influencer marketing is here to stay.
A May 2018 survey by Automat found that 70% of US female beauty buyers said they were overwhelmed by product choices. One solution to the overwhelmed-with-choice conundrum could be virtual beauty advisors.
Greg Portell, lead partner for consumer industries and retail practice at A.T. Kearney, discusses taking the personalized customer experience offline.
Consumers aren't just rushing to Sephora or Ulta Beauty to replenish their beauty essentials—they're also heading to a less obvious choice: Amazon.
Two consumer behaviors are driving brands' ability to gain insights into purchase behavior: the rise of pre-shopping research on products, and the adoption of ecommerce.
Campbell Soup's purchase of Pacific Foods, a maker of organic broths and soups, is the latest push by an established food giant to rekindle growth with products that consumers perceive to be fresher, healthier and "authentic."
Brandon Rhoten, CMO of Papa John's International, discusses the formula to having an engaging, interesting and consistent brand voice on social media.
Growth of the private-label market in recent years has been driven by demand from lower-income shoppers as well as budget-conscious millennials. But these products are attracting wealthier consumers, creating yet another challenge for national brands.