CPG
---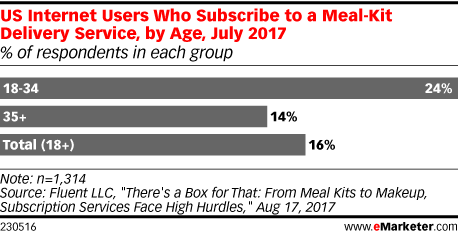 Data from a Fluent survey underscores the challenges meal kits face in developing a large audience, but it also points up the relative interest in meal kits among millennials. As in other surveys, meal-kit prices remain a sticking point.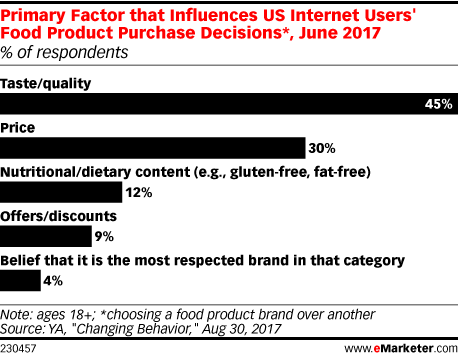 Consumers have long been thought to be deeply loyal to their CPG brand of choice. But new research shows that when offered a cheaper or equal quality alternative to their normal brand, consumers can be enticed to spend their money elsewhere.
Health-conscious consumers are spurring growth in the vitamins, sports protein drinks and nutritional supplements category, but this CPG spending bright spot isn't necessarily boosting results at specialty retailers focusing on the vitamins and supplements trade.
Coca-Cola rolled out a replacement for Coke Zero in the US, renaming it Coca-Cola Zero Sugar. It's the latest in a rapid wave of new products and product redesigns aimed at catering to consumers' shifting preference for healthier products.
Almost two-thirds of US internet users have ordered food with an app or online. And it's not just young consumers who are doing it.
Digital sales will grow faster than any other channel in the UK grocery sector over the next five years, according to IGD. But brick-and-mortar stores—and discounters in particular—will also see some relatively high growth rates.
Frank Amorese, senior media director at Heineken USA, talks about some of the challenges the brand has faced with Facebook advertising.
Laurin Hicks, digital brand manager at Benefit Cosmetics, spoke with eMarketer about why the brand is standing behind Facebook.
Joe Ayotte, head of UX at alcohol delivery service Drizly, talks about what the company is doing to better understand its customers and how to improve their beverage-buying experience.
Ravi Jariwala, senior director of public relations and corporate communications for Walmart eCommerce, talks about the retailer expanding its online grocery shopping service, and how to handle customers' problems with trust, cost and selection.