CPG
---

Eddie Revis, senior director of marketing communications at Chobani, discusses the brand's approach to building targeted campaigns at the individual and household levels.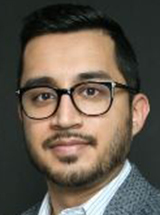 Sameer Bandeali, digital and ecommerce marketing manager for Maple Leaf Foods, discusses why the company is reshuffling its ad spend to include video-on-demand advertising in 2019.
According to Kantar Worldpanel, US online sales of fast-moving consumer goods (excluding fresh food) jumped 29% in 2017 to $20 billion. But part of the reason for the rapid growth is that the US has a lower FMCG ecommerce penetration rate than most other geographic regions.
Beauty retailers like Sephora and L'Oréal have adopted augmented reality in some form to let consumers try on products without having to leave their home. And according to recent data, more companies are planning to embrace the technology within the next two to five years.
Nishat Mehta, president of the Media Center of Excellence at IRI, talks about the rise of targeting based on in-store purchases and what's currently attainable for CPG marketers.
As ecommerce ramps up in the packaged foods sector, CPG marketers must enter this new playing field where the competition for consumers' attention is fierce. eMarketer's Tricia Carr spoke with Marc Seguin, CMO of snackmaker popchips, about how the brand balances first-party and third-party ecommerce so it can effectively and efficiently fight to stand out in the digital aisle.
The consumer packaged goods sector faces tough hurdles in 2018, as consumers hunt for discounts, buy more private labels and opt for fresh food choices.
The way consumers shop for household products is shifting steadily to an omnichannel approach, according to a new GfK study.
Mike Siemienas, spokesman for General Mills' Nature Valley, explains why the brand isn't giving up on organic social media marketing.
UK consumers have embraced online food ordering, leading new and established players to enter the market with new apps and services.