CPG
---

GrubHub CMO Barbara Martin Coppola spoke with eMarketer about how the brand balances data with agility.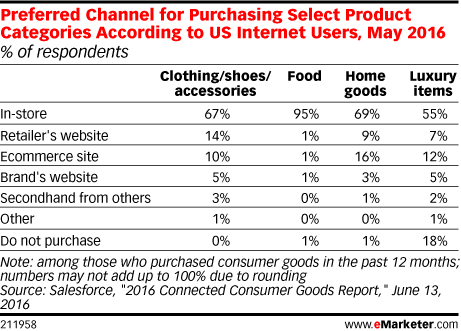 Generally, more US internet users prefer to purchase clothing, food, home goods and luxury items in-store than via other channels, including online, May 2016 research found.
R. Danielle Bailey, head of APAC research at member-based business intelligence firm L2, discusses the promise of WeChat for marketers in China.
Katrina Craigwell, director of global content and programming at digital-industrial company GE, talked about how her team approaches its digital video programming across a variety of platforms and publishers.
The vast majority of women in Japan who have a new baby or toddler buy baby items online at least sometimes—but according to 2015 research, they're also still heavily reliant on offline purchase channels.