Retail & Ecommerce
---
Direct-to-consumer (DTC) brands such as Warby Parker, Casper and Everlane have shifted how brands interact with their customers. By cutting out the middleman and establishing online relationships with customers directly, guaranteeing swift delivery and painless buying experiences, as well as positioning themselves as a better alternative to the status quo, DTC brands are carving out a new retail experience.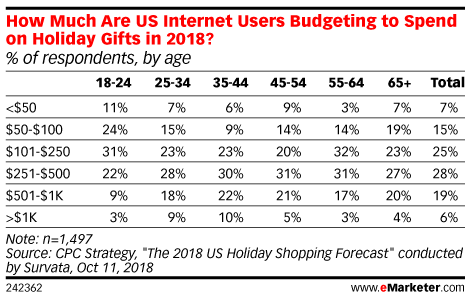 eMarketer's "Do You Have a Second?" is a mini-podcast that offers a quick hit of the latest digital data. Today, we're talking about cookies—who's baking and who's buying—millennials' attitudes about kindness (and what that might mean for shopping), and wearable device growth.
Retailers often focus on customer acquisition—a costly prospect—at the expense of customer retention. Instant gratification can be a bigger incentive than building loyalty over time.
Due to the growing number of channels available and younger consumers reaching adulthood, expectations for customer service have been changing.
Despite the ubiquity of online shopping, consumers still rely on face-to-face interaction in the path to purchase, whether it be for getting product information, seeing in-person demos or tracking down items in other stores.
Every week on eMarketer's "Behind the Numbers" podcast, we take a few minutes to discuss some of the most intriguing headlines of the past seven days. This week, we're chatting about high-profile hacks, the race for more impenetrable encryption, and media with aroma.
Gating content and offers can provide marketers with valuable data for lead generation. However, asking for too much information can turn users off from a brand.
Holiday retail sales will surpass $1 trillion in the US for the first time this year, with mobile celebrating its own milestone by driving nearly 25% of growth.
This year, there will be 82.5 million mobile phone P2P payment users in the US, according to eMarketer estimates.