Retail & Ecommerce
---
Amazon retired its Dash button in early March, but the branded device's end wasn't a failure. We see it as a move to shift more replenishment buying into voice commerce.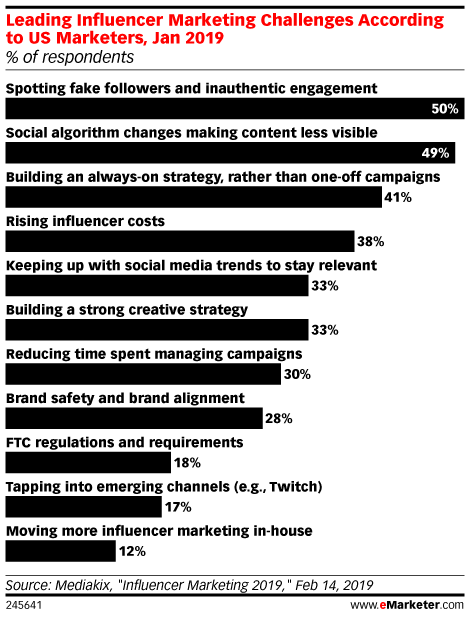 Despite industrywide calls to combat fraud, fake followers are still a top concern among influencer marketers.
Last year, 81.4% of global consumers reported ordering items online for in-store pickup (up nearly 30% from the year prior) as more consumers are drawn to the service's convenience and speed.
Following bankruptcies of other retail stalwarts from a bygone era like Sears, Toys "R" Us and Mattress Firm, Payless' demise doesn't come as a shock, yet it is another cautionary tale of a retailer that failed to evolve its brand.
Food and beverage, personal care and auto parts products have traditionally lagged behind in ecommerce, but when you look more closely, it's easy to see significant growth potential.
Consumers are embracing mobile delivery as they get comfortable with mcommerce, and quick service restaurants are seizing the opportunity.
In the latest episode of "Behind the Numbers," we're looking into Walmart's digital sales and how the brick-and-mortar giant has used its vast physical footprint to win a big chunk of the ecommerce market.
The 2018 retail holiday season was exceptionally strong, with the highest growth rates for brick-and-mortar and ecommerce sales since 2011. Online spending performed noticeably better than the industry's already optimistic expectations.
Greater disposable income, easier automation, and a desire to research products and prices drive men's paths to purchase via smart speaker more than women's.
Across a variety of categories, US shoppers say they prefer to make purchases in-store rather than through digital channels, according to a new report from Market Track. But when it comes to shopping (as opposed to actually buying) preferences, the results swing in a different direction.