Every week on eMarketer's "Behind the Numbers" podcast, we take a few minutes to discuss some of the most intriguing headlines of the past seven days. This week, we're chatting about Google's appearance on Capitol Hill, Verizon's decision to write down the value of some high profile assets, and rising concern about facial recognition software.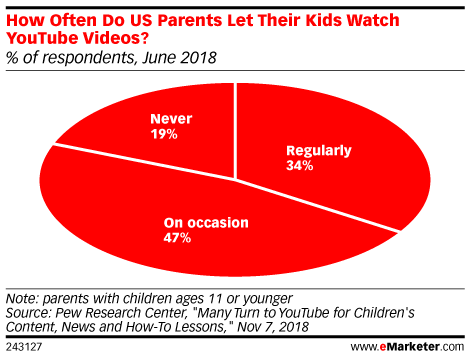 In the latest episode of "Behind the Numbers," the first in a two-part series, eMarketer demographics specialists Mark Dolliver and Jennifer Pearson discuss kids and screens—and how parents approach the mix.
Retailers often focus on customer acquisition—a costly prospect—at the expense of customer retention. Instant gratification can be a bigger incentive than building loyalty over time.
Amanda Martin, director of enterprise partnerships at Goodway Group discusses why it's a no-brainer for programmatic buyers to bring historically traditional media channels under the broader automation umbrella.
If you're still looking for a holiday gift for a parent or grandparent, a wearable device could be well-received. Americans 55 and older are the fastest-growing group of electronic wearable users in the US, according to eMarketer's latest wearables forecast, largely due to the devices' enhanced health features.
While Snapchat and Instagram may appear similar to users, marketers take very different approaches when they use these platforms.
Hint: It's all about location data
Due to the growing number of channels available and younger consumers reaching adulthood, expectations for customer service have been changing.
Despite all of the controversy surrounding Facebook, marketers are not leaving the platform. In fact, the number of US marketers using Facebook continues to increase.
In the latest episode of "Behind the Numbers," analyst Paul Briggs discusses three key developments he predicts will have an outsized impact on media, marketing and technology in Canada next year.