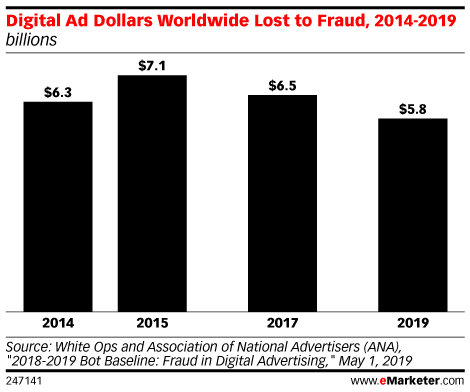 In the past month, different anti-fraud vendors and researchers have concluded that ad fraud in digital marketing is lessening while also seemingly getting much worse than previously believed. So why the disparity?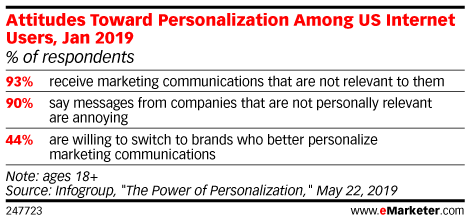 How are personlization strategies being executed? Is there difference between relevance and personalization? How does AI fit in? We ponder these questions with eMarketer principal analyst Nicole Perrin.
eMarketer senior forecasting director Monica Peart breaks out our ad spend numbers for the auto and financial services industries and explains why one has gained over the other. Watch now.
Marketers constantly strive to provide cohesive and tailored experiences to consumers. But recent data from Infogroup shows that many still miss the mark.
eMarketer principal analyst Andrew Lipsman and vice president of multimedia Paul Verna discuss why direct-to-consumer retail brands are investing heavily in TV advertising. They also reveal which CPG brand topped a recent study of the most effective TV advertisers in that category. In addition, the panel explores other retail and advertising developments from Amazon, Sizmek and more.
Despite the rapid rise of digital, time spent with traditional media remains dominant in France. However, as consumers max out on how much they can multitask per day and reach a media saturation point, total time spent with media will likely plateau in the next several years.
eMarketer senior forecasting analyst Oscar Orozco tees up our ad spend numbers for the travel and CPG verticals and shares reasons behind the shifting outlook. Made possible by Teads. Watch now.
eMarketer senior forecasting analyst Oscar Orozco addresses the drivers behind the growth of smartphone voice assistants use, like Amazon's Alexa. Made possible by Teads. Watch now.
eMarketer forecasting analyst Eric Haggstrom shares our US programmatic advertising numbers and the shift from almost entirely open auctions to private marketplaces. Made possible by Teads. Watch now.
eMarketer vice president of research Jennifer Pearson unpacks a new study from Common Sense Media on screen use among teenagers and adults. How does screen time affect sleep? How do teens and their parents perceive their own, and each other's, level of smartphone use? And how does the study compare with other research on this subject?