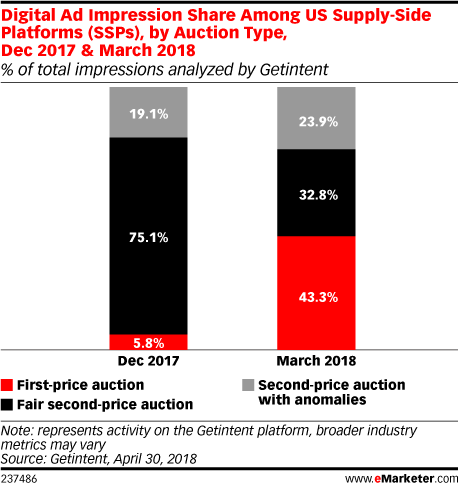 Programmatic platforms are changing the way they price inventory, and their moves are increasing CPMs and creating headaches for ad buyers.
Digital and traditional media are still in a fierce competition for consumer attention. In the latest episode of "Behind the Numbers," eMarketer's Chris Bendtsen and Corey McNair discuss the continued importance of TV, the expansion of digital video and the question of time with Facebook.
In the latest episode of "Behind the Numbers," eMarketer's Oscar Orozco and Corey McNair discuss how consumers engage with content while multitasking.
Though internet users in the US are becoming accustomed to using voice commands, it has yet to become a regular part of their routine. According to a Social Lens survey, 70% of respondents have used a voice command on any device at some point, but that figure dropped to one-third for those who said they used them every day.
Undertone's Mike Pallad and Laura Salant discuss the importance of measuring attention in digital ad campaigns.
Along with meal kits and instant ramen, food delivery has vastly altered the American palate for at-home dining. But despite growing competition in the digital delivery space, not everyone has embraced it.
Social media is hardly synonymous with shopping, but that hasn't stopped social platforms from positioning themselves as pseudo-retailers.
More than four of every five digital display ad dollars in the US today goes through programmatic.
Audience segmenting, ad targeting and data analysis are just some of the tasks that marketers are applying artificial intelligence to.