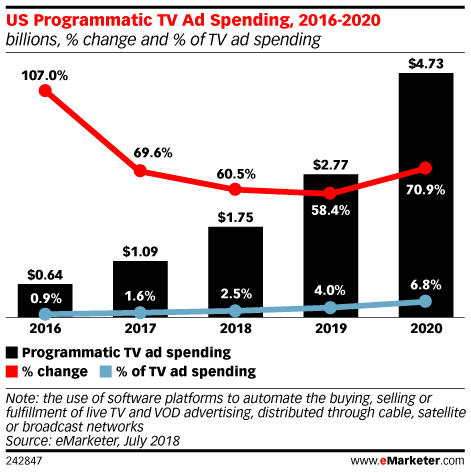 Programmatic buying for TV is still developing, and two issues the industry is still grappling with are brand safety and viewer experience. eMarketer's principal analyst Lauren Fisher spoke with David Dworin, vice president of advisory services at TV supply-side platform (SSP) FreeWheel, about the areas of opportunities for programmatic enablement of linear TV advertising.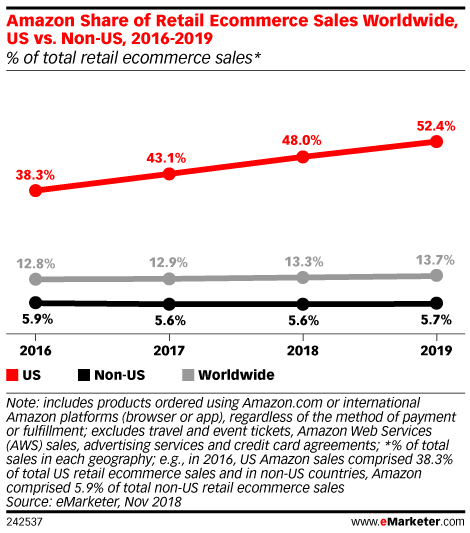 In 2018, Amazon kept pushing the envelope, and not just in the retail space. It tested the healthcare market, spoke up in the voice-assistant space, solidified its place as a major player in the digital advertising world, and rolled out private labels at a furious pace. Oh, and it appears to be poised to create a major brick-and-mortar footprint in the near future. In this "Behind the Numbers" playlist, track eMarketer's coverage of Amazon through the year.
Kids continue to be an anomaly of the digital era. While few have smartphones or inhabit the social networks that preoccupy teens and adults, their sheer amount of screen time nonetheless manages to feel like a national crisis.
Did you know that digital advertising in the US is on pace to surpass traditional media ad spending by 2019?
eMarketer's hard-working researchers reviewed hundreds of thousands of data releases this year, from the ANA to Zenith and everything in between. In the latest episode of "Behind the Numbers," we take a look at some of the strangest numbers they came across as they dug their way through the data deluge.
Mobile payments have been thought to be on the cusp of widespread adoption for several years now. But most consumers have responded to the technology with a noncommittal shrug.
In the latest episode of "Behind the Numbers," eMarketer's Yory Wurmser and Rahul Chadha discuss key trends we see for next year, including the growth of mobile commerce (but the continued consumer reluctance to embrace mobile proximity payments in the US), shifting attitudes about mobile screen time and emerging challenges for advertisers.
eMarketer's "Do You Have a Second?" is a mini-podcast that offers a quick hit of the latest digital data. Today, we're talking about cookies—who's baking and who's buying—millennials' attitudes about kindness (and what that might mean for shopping), and wearable device growth.
China and India lead the world in the number of proximity mobile payment users, and that's primarily due to an explosion of newly minted middle-class consumers eschewing credit cards in favor of easier to use mobile options.
The number of smart speaker users in the UK is set to grow by almost one-third in 2019, after doubling this year. And the speaker of choice is decidedly the Amazon Echo, according to eMarketer's latest forecast. But how long will Amazon be able to hold on to the lead?