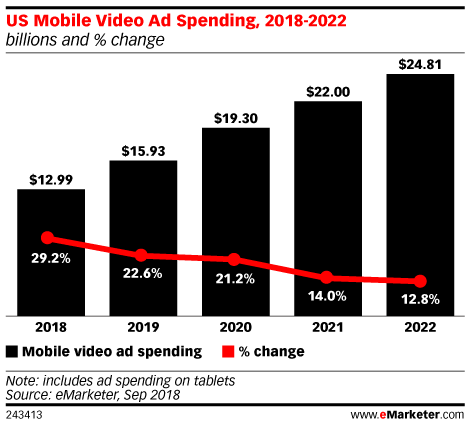 In the latest episode of "Behind the Numbers," mobile analyst Rahul Chadha breaks down eMarketer's latest estimates for the booming mobile video advertising market, and digs into the underlying drivers.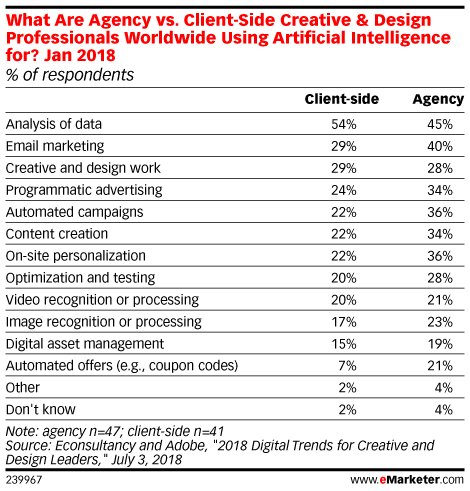 Artificial intelligence is no longer just a buzzword, and hefty investments signal that stakeholders are planning to ramp up efforts in 2019.
With news of yet another legacy retailer (Sears) becoming a victim of disruption this week, the retail industry now turns its attention to the onslaught of fast-emerging challengers: direct-to-consumer (D2C) brands.
As new voice tech has emerged, functions normally embedded in phones have begun shifting to smart headphones, aka hearables.
With spend on marketing technology increasing, many marketers are investing more dollars into data management products.
With more logistic facilities opening up throughout the US—and retailers doing a better job of communicating with customers about delivery options—most deliveries managed to meet holiday deadlines and satisfy consumer expectations.
eMarketer's "Do You Have a Second?" is a mini-podcast that offers a quick hit of the latest digital data. Today, we're talking about Super Bowl ads, Nielsen and Google's new cross-device measurement deal, and 5G smartphones.
Advertisers are investing in products that help them accurately identify the audiences they plan to target. In recent years, a few ID consortiums launched to give advertisers an audience identification alternative to the Facebook-Google duopoly.
Every week on eMarketer's "Behind the Numbers" podcast, we take a few minutes to discuss some of the most intriguing headlines of the past seven days. This week, we're chatting about Apple's surprise revenue warning, Roku's move to sell video subscriptions, and bots everywhere.
The TV and OTT landscapes continue to shift and slide as consumers adopt digital video and streaming options, and the companies producing long-form content make bets on where audiences will spend their time. Here are eight digital video market predictions for 2019.