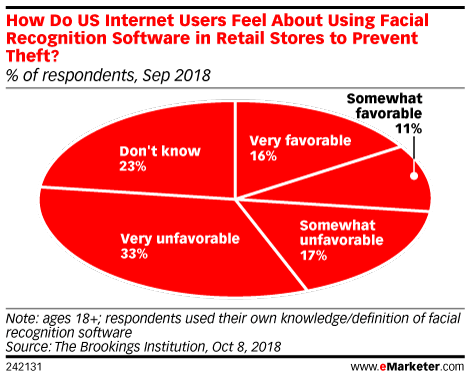 Half of US internet users have concerns about facial recognition, according to data from The Brookings Institution.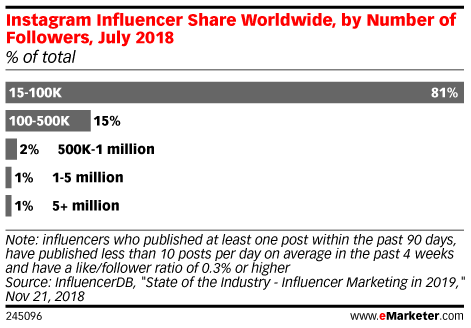 There are now more than 500,000 active influencers operating on Instagram alone, according to a study by InfluencerDB. That's 39% of all Instagram accounts with more than 15,000 followers. And among this group of active Instagram influencers, 81% have followings between 15,000 and 100,000.
What happens when you add the letter 'E' to 5G, as AT&T is planning to do by changing the LTE symbol to 5GE?
In large organizations, departments are often not designed or encouraged to work together. And the only way to fix this is with the support of top-level management.
In the latest episode of "Behind the Numbers," we look at password sharing among video streaming services. Who are the people most likely to mooch movies and how much is it costing platforms?
The New York Department of Financial Services has launched an investigation into Facebook's reported collection of data from third-party apps. According to The Wall Street Journal, the social media platform has been using partnerships with third-party apps to collect personal information on both Facebook and non-Facebook users.
In the latest episode of "Behind the Numbers," we look at some of the products that debuted at Mobile World Congress this week. Is mobile really a "thing" anymore?
In the latest episode of "Behind the Numbers," we take a look at the Academy Awards show, which reversed a string of audience losses even as it jettisoned a traditional hosting role. Who was watching, why, and how does digital intersect with the Oscars?
We spoke with Grégoire Baret, general manager of omnichannel experience at shoe retailer Aldo, about how his team works in collaboration with IT to roll out a new marketing technology.