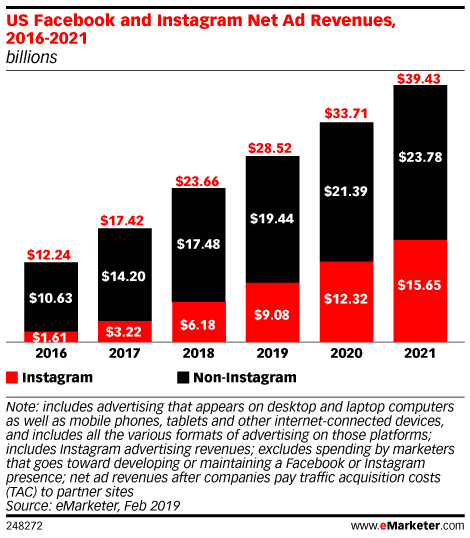 Instagram's new Explore page ads will bring more opportunities for marketers—but they also raise concerns about the limit of organic reach, which some claim has already happened in the Instagram feed. Savvy marketers have established best practices to get their content featured on Explore, but when ads are introduced, it could become more challenging to appear there organically.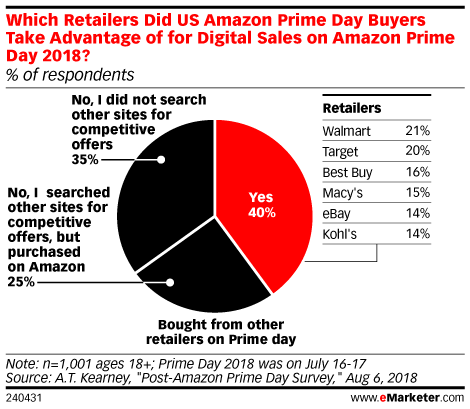 It may have started as a holiday manufactured by Amazon, but Prime Day has become one of the biggest shopping events of the year. Nearly every major online retailer—including Walmart, Target and eBay—now offers competing sales during the annual July shopping event. For many Prime Day shoppers, the search for the best deals online doesn't end with Amazon.
Because shopping on smart speakers is gaining popularity faster than expected, we've raised our latest forecast for smart speaker use.
Brexit and its aftermath are very much top of mind for UK companies this year. Retail is feeling the uncertainty as consumers remain circumspect about their discretionary spending and retailers face increasingly tighter margins.
eMarketer vice president of content studio Paul Verna discusses YouTube's changes to video suggestions. He also explores the popularity of hearables vs. smartwatches and asks: "When it the perfect time to send an email?"
eMarketer junior forecasting analyst Nazmul Islam shares our estimates on how logistics apps have become the biggest gainers in the US market. Watch now.
Time spent with digital media in Canada has surpassed that of traditional media for the first time, and digital ad spending has finally caught up with the changing way in which Canadians are consuming media.
Food delivery apps are rapidly growing in popularity, according to eMarketer's latest forecast on mobile app usage. This year, these apps will be used by 38.0 million people in the US, up 21.0% over 2018. By 2021, more than 20% of US smartphone users will use a food delivery app.
The global retail market will reach $25.038 trillion in 2019, an increase of 4.5% and a slight acceleration in growth vs. the prior year, per our estimates. At the same time, it represents a marked decline from the five years preceding that, when global retail sales grew at rates between 5.7% and 7.5% each year.
eMarketer principal analysts Nicole Perrin and Andrew Lipsman join host Marcus Johnson for our review of the most interesting stories this week, including figuring out the value of your data, paying for a premium email service and Instagram's new Explore ads. We also discuss the cost of an ad-free internet, bring you the game of the week, useless dinner party data and more!