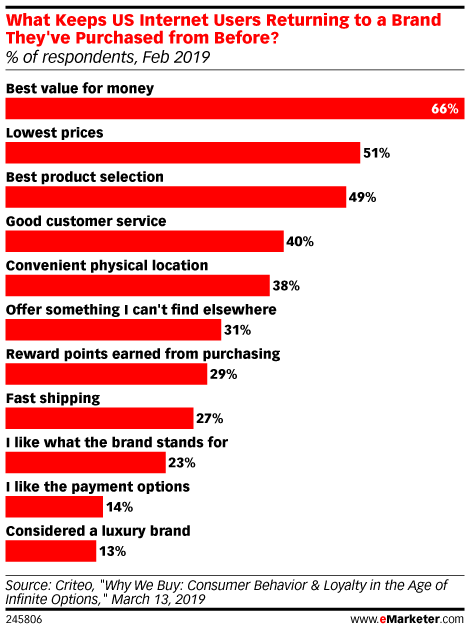 Mundane concerns like getting a quality product or service at a good price are still the biggest drivers of brand loyalty for US internet users.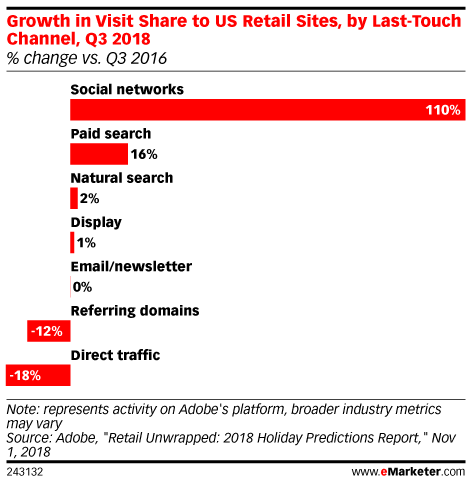 Social commerce only drives a fraction of ecommerce sales, but it's picking up speed. Between 2016 and 2018, social networks as a last-touch channel have doubled in visit share to US retail sites, according to Q3 2018 data from Adobe.
While iPhone sales have been lackluster in some overseas markets, Apple's smartphone continues to gain users in the US. According to our latest forecast, the iPhone's user base ticked up 5.0% in 2018 and will grow another 3.2% this year.
In the latest episode of "Behind the Numbers," eMarketer principal analyst Andrew Lipsman assesses the significance of eBay's entry into the grocery delivery space.
In the latest episode of "Behind the Numbers," we're talking social commerce with Curalate CEO Apu Gupta. Why did social commerce fail to catch fire in its early years, and why is it different now?
Amazon retired its Dash button in early March, but the branded device's end wasn't a failure. We see it as a move to shift more replenishment buying into voice commerce.
In-store charging stations offer a solutions for brick and mortars desperate to stay relevant.
Introducing our new Live Analyst Video Series, exclusive to eMarketer customers.
Last year, 81.4% of global consumers reported ordering items online for in-store pickup (up nearly 30% from the year prior) as more consumers are drawn to the service's convenience and speed.
Pinterest made waves in late February as the not-so-well-kept secret leaked that it's finally taking steps toward its initial public offering, which is anticipated sometime mid-year. While Pinterest is later to the public markets than other major digital ad platforms, the company has opted for a more deliberate approach to building its business than the typical Silicon Valley modus operandi of "move fast and break things."