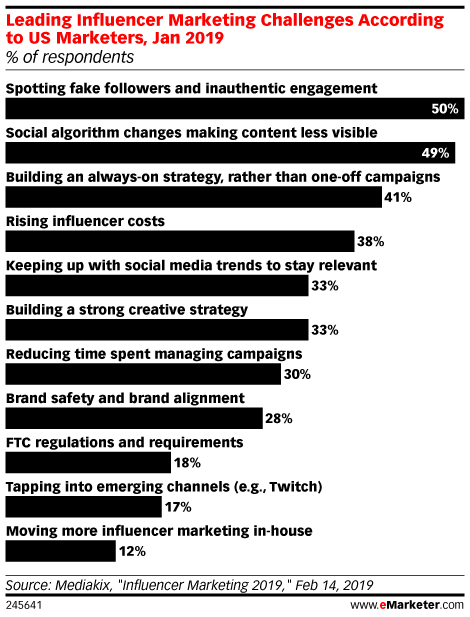 Some influencers accept free products as payment for endorsements, others charge thousands of dollars for a single post. While the compensation scale varies by following and content type, some marketers are concerned that teaming up with social media influencers is getting expensive.
Retail media has turned Amazon into an advertising behemoth, allowing the ecommerce giant to become a significant player in the US digital ad market.
eMarketer forecasting director Shelleen Shum shares our usage numbers on smart speaker models in the US, which includes a promising outlook for non-Google and -Amazon varieties. Watch now.
Mobile and social usage are major elements of Gen X's digital activity, so it's no surprise that those also figure into their shopping. But while such usage is a default behavior for millennials, Gen X is selective in using mobile and (especially) social as shopping tools.
eMarketer principal analyst Nicole Perrin and vice president of content studio Paul Verna join host Marcus Johnson to discuss the most interesting stories this week: what makes people nervous about the sharing economy, finding something interesting to watch on streaming platforms and why Marriott got fined $125 million. Plus, they discuss how to protect children online, bring you the game of the week and share unhelpful dinner party facts.
eMarketer senior forecasting analyst Oscar Orozco breaks down our retail ecommerce numbers for Walmart, Amazon and eBay. Watch now.
As the relationship between brands and their partner agencies continues to evolve, more brands are looking to bring projects in-house, citing cost as a factor. For Cars.com, however, bringing digital media buying in-house was primarily motivated by the desire to have more control over data, though cost was another consideration.
The artificial intelligence (AI) ecosystem is complex and in a state of constant flux. Though far from perfect, one thing is certain: Many business leaders are already bullish about AI's ability to improve operations. eMarketer has curated this Roundup of articles, insights and interviews to help you understand the latest trends in AI.
eMarketer junior forecasting analyst Nazmul Islam shares our recently raised estimates for Mexico's retail ecommerce sales and reasons why the country is gaining on other markets in the region. Watch now.
eMarketer principal analyst Andrew Lipsman talks with Scott Silverman, co-founder of retail conference CommerceNext, about how D2C brands and retailers are earmarking their digital investment dollars. Lipsman also weighs in on Brandless's new CEO, Nordstrom being a "no-growth" retailer and Starbucks's new tie-dye Frappuccino.