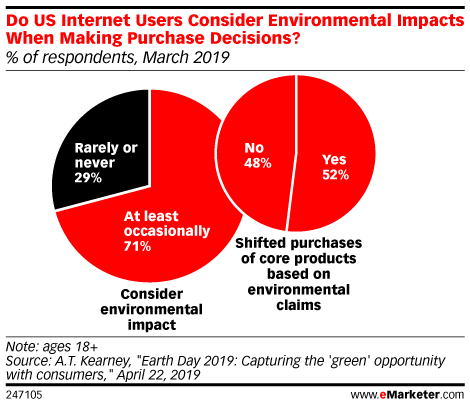 The fashion industry, in its current state, is not environmentally sustainable. For this reason, companies have begun implementing circular business initiatives in attempts to appeal to conscious consumers and cut back on their carbon footprint. But a new study shows that these models may benefit only higher-priced players, leaving value markets in the dust.
eMarketer senior forecasting analyst Cindy Liu shares our US ecommerce estimates and explains why these numbers lag behind other markets worldwide. Watch Now.
eMarketer principal analyst Nicole Perrin analyzes a new study on ad fraud that contradicts other data on this topic and suggests the problem may be bigger than previously estimated.
eMarketer forecasting director Shelleen Shum discusses our numbers on internet usage in China and the closing gap between urban and rural populations. Watch now.
Media consumption in Canada has reached a tipping point. This year, for the first time, adults in Canada will spend more daily time with digital content than with traditional media, according to eMarketer's latest forecast on time spent with media.
Adults in France continue to devote more time to digital, especially video: Total viewing time (TV and digital video) remains steady, meaning viewers are replacing time spent with TV for digital video. This year, for the first time, digital video time will surpass 20% of total viewing time.
Retailers count on customers to spend money they don't really have, with credit cards enabling this financial sleight of hand. Millennials fully participate in the practice, even as they start earning serious money. And they carry lots of credit card debt but are wary of carrying even more.
eMarketer director of sales Christine Anene and organization development director Mayte Espinal join the podcast to discuss the importance of diversity and inclusion in the workplace. Are D&I initiatives a question of good corporate citizenship, or are they also good for business? What are current trends and best practices in making offices more like the outside world? How do employees respond when companies focus on workplace health?
eMarketer's senior forecasting analyst Cindy Liu shares our retail spending numbers for the beginning of the year and the underlying factors behind the sluggish start. Watch now.