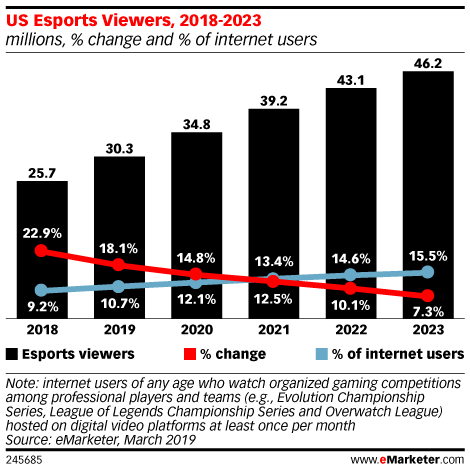 eMarketer's very own gamers, corporate account manager Brandon Galindo and sales executive Michael Bruckenthal, explain what happened at the Fortnite World Cup. What did the esports competition look like, how much did competitors win and how do parents feel about their kids participating? Then vice president of content studio Paul Verna, discusses updates to Spotify's new Ad Studio, Walmart's latest driverless delivery partnership and why DoorDash bought Caviar.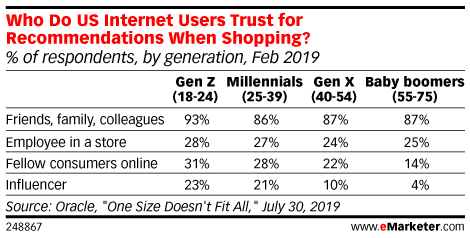 Consumers can be super picky about shopping. Some will spend hours looking for the right deal, only to back out at the last-minute because of shipping costs. Others won't consider a product unless it's accumulated enough positive ratings and reviews—or unless their closest confidants personally recommend it.
The programmatic ad supply chain can be opaque, making it difficult for buy- and sell-side platforms to quantify how much money is being paid to vendors. Our new estimates on programmatic fees may shed some light for advertisers and publishers on how much share of all nonsocial programmatic display ad spending is going to fees.
Whether it's podcasts or streaming radio and music, the US population is spending more of its time with digital audio.
eMarketer principal analyst Nicole Perrin and head of content studio Paul Verna discuss the Department of Justice's new antitrust review, why consumers only consider a few brands, NBCUniversal's streaming service launch date and Microsoft's Cortana.
We expect a shift in US digital ad spending next year, as economic factors weigh on certain industries. In 2020, financial services will displace the auto sector, while travel will surpass consumer packaged goods (CPG).
eMarketer principal analyst Mark Dolliver discusses the oft-forgotten Generation X. He also explains the implications of the rise of the Hispanic population in the US and why email still rules conversational marketing.
eMarketer junior forecasting analyst Nazmul Islam breaks down TV's share of the total video ad market in Canada and why budgets are flowing to competitors like YouTube and Instagram. Watch now.
Boris Johnson, who was sworn in as the new British prime minister last week, declared early on that the UK will leave the EU by October 31. The divisive topic has already claimed two prime ministers and on the surface, there's a tone of certainty about Johnson's plans: He has filled his cabinet with Brexiteers, and he's adamant that a no-deal Brexit will be the default option for "Brexit Day v2" should negotiations with the EU come to nothing.
eMarketer forecasting director Shelleen Shum explores our adjusted numbers for mobile's share within programmatic and the influence of social networks and private marketplaces in the US. Watch now.