Every week on eMarketer's "Behind the Numbers" podcast, we take a few minutes to discuss some of the most intriguing headlines of the past seven days. This week, we're chatting about Apple's surprise revenue warning, Roku's move to sell video subscriptions, and bots everywhere.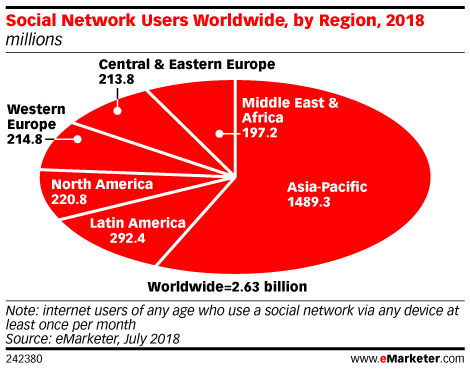 In the latest episode of "Behind the Numbers," forecasters Monica Peart and Eric Haggstrom dig into eMarketer's latest estimates for global social network use, highlighting markets where players other than Facebook show noteworthy uptake.
Retail is undergoing a technological transformation that is driving retailers to automate redundant tasks and revamp their mobile strategies.
Consumers are fed up with digital ads. Even though ad blocking has faded out of the headlines, usage rates are still significant as a result of bad advertising experiences across the board. Now the advertising industry has to earn consumers' trust back. We talked to publishers and ad tech execs about how they are looking to improve digital ads and reduce ad blocking use.
Podcast ads are a rising format for B2Bs, and some are finding success by using podcasts as a driver of direct buyers.
In our new report, "Ten Key Digital Trends for 2019," we predict some hard times for Facebook—but not so hard that the Facebook-plus-Google duopoly will loosen its grip on digital ad revenues.
In the past few years, some key ecommerce players—including Amazon, China's Alibaba, and eBay—have rolled out visual search tools that allow users to submit images as queries instead of text.
In this special holiday edition of The Weekly Listen podcast, we take a break from discussing eMarketer's forecasts, and instead weigh in on other people's predictions for 2019.
For Netflix, 2018 marked another year of double-digit audience growth in the US, and its movie ambitions threatened to shake up cinema in the way that it has already shaken the TV industry. In this "Behind the Numbers" playlist, you can track Netflix's progress around the world, as well as its stumbles.
Privacy laws and data scandals have thrust third-party data in the spotlight. In the meantime, most marketers continue to rely on data they obtain from other firms.