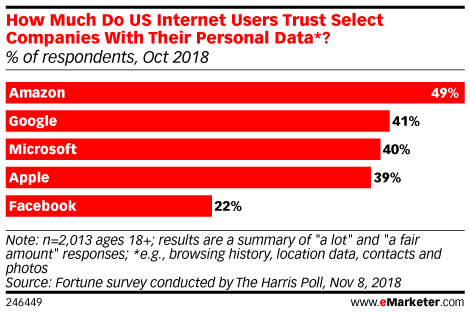 eMarketer principal analyst Nicole Perrin talks about the dark side of the internet. She also discusses how Facebook can target ads without personal data and Lyft's Q2 results.
People routinely refer to the digital era as one of rapid change. But it's more accurate to say the pace is uneven. This Roundup includes data, insights and interviews on the latest trends impacting digital ad spending and key happenings across marketing channels.
eMarketer forecasting analyst Eric Haggstrom discusses ad spend trends for Weibo, China's Twitter, and drivers behind its continued growth.
Scrolling through social media, it's hard not to be influenced by influencers. Do you need another carry-on bag? Probably not. But do you have to have it after you saw an influencer capturing its essence on the hills of Santorini, and you suddenly saw yourself there? Of course you do.
eMarketer senior forecasting analyst Cindy Liu explores our usage numbers for connected TV in the UK, including key factors at play, like smart TVs. Watch now.
eMarketer principal analyst Debra Aho Williamson discusses the influencer shift toward authenticity, and why influencer marketing may soon become regulated. She also assesses Facebook's mind-reading program, a TikTok smartphone and Apple's new credit card.
eMarketer forecasting analyst Eric Haggstrom shares our numbers for monthly Spotify listeners in the UK vs. the US. Watch now.
eMarketer principal analysts Nicole Perrin and Andrew Lipsman discuss what makes for a good loyalty scheme. They also break down Pinterest's Q2 results, the impact of a negative review and lessons learned from Amazon Prime Day 2019.
When a B2B company is starting to build or assess its current marketplace strategy, understanding the different marketplace options is a first step. For our "B2B Marketplaces 2019" report, we analyzed the top three B2B marketplaces in the US—Amazon Business, Alibaba and Thomas—along with an overview of what makes their platforms work for both buyers and sellers.
Consumers are hesitant to engage with the latest automated customer experience offerings. In industries like healthcare and financial services, many prefer to consult with humans through traditional mediums. But in retail, more are willing to use emerging technologies—including chatbots and artificial intelligence (AI).