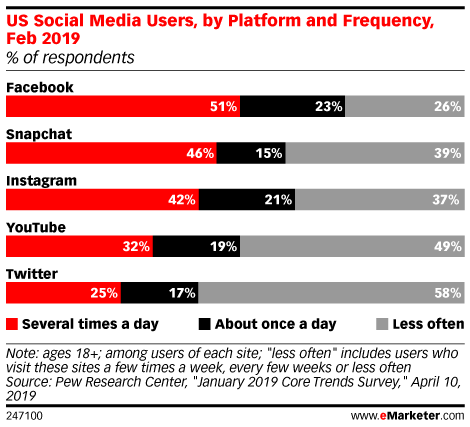 Facebook users are spending less time on the social platform, and that is leading to a reduction in overall time spent with social networks in the US. Time spent on social networks declined by 1 minute last year, a stark difference from the cumulative 13-minute gain in 2016 and 2017.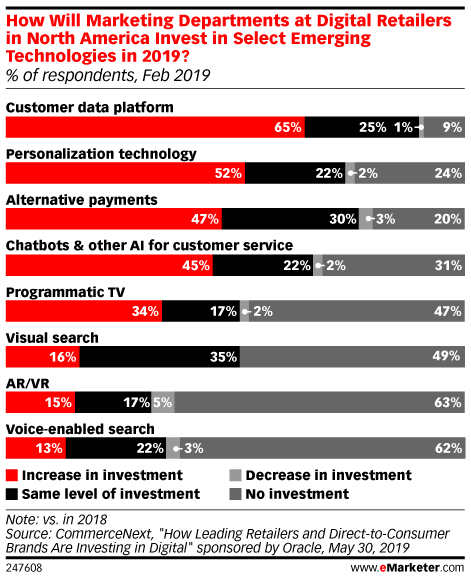 Direct-to-consumer (D2C) brands thrive on their abilities to build strong customer relationships, optimize data and identify the unmet needs of modern customers. More and more, brands see these digital natives as a threat.
As the US smartphone market decelerates, Apple and Best Buy have been experiencing slower sales growth, and we forecast that the number of smartphone users will grow just 3.0% in 2019.
The online grocery space is immense and fast-growing, with players such as Walmart and Target leveraging their sizeable brick-and-mortar locations to take on Amazon. As the landscape continues to shift, here's what marketers need to keep in mind.
eMarketer principal analyst Victoria Petrock joins us to discuss the implications, both positive and negative, of the use of artificial intelligence in video content. What are "deepfakes," and how will they play out in politics, social media, entertainment and business?
eMarketer principal analyst Mark Dolliver and senior analyst Paul Briggs talk through the new eMarketer report collection: "Time Spent with Media 2019." They cover trends in digital and traditional media usage across geographies, including digital video, TV, social platforms and mobile.
The majority of social commerce in the US takes place on Pinterest, Instagram and Facebook, though Snapchat is also part of the mix.
eMarketer senior analyst Jasmine Enberg examines the implications of WhatsApp's latest strategic moves, including its decision to launch an ad platform in 2020 and a mobile payments system in India.
eMarketer forecasting director Shelleen Shum shares our internet time spent numbers for China and . Watch now.
eMarketer junior forecasting analyst Nazmul Islam explores our ecommerce sales estimates for Latin America and the reasons why aggressive growth is coming. Watch now.