In the latest episode of "Behind the Numbers," we're joined by InMobi's chief technology officer, Ravi Krishnaswamy, to talk about the changing mobile advertising landscape and the ways that data can be used.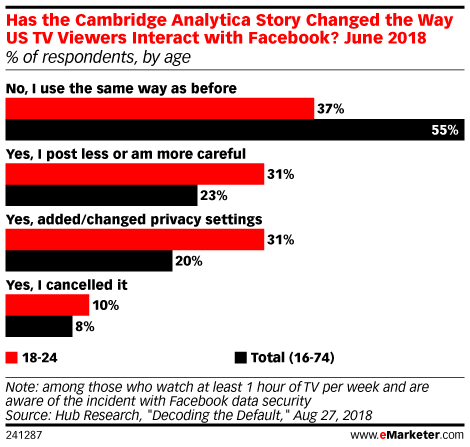 In today's episode of "Behind the Numbers," we're talking about the scandal that wouldn't die: Cambridge Analytica. Why does it still haunt Facebook and what might come next?
The 2018 retail holiday season was exceptionally strong, with the highest growth rates for brick-and-mortar and ecommerce sales since 2011. Online spending performed noticeably better than the industry's already optimistic expectations.
Amazon abruptly announced it won't be building a huge facility in New York City, citing local political opposition to the plan. In the latest episode of "Behind the Numbers," we'll look at the growing dynamic of consumer wariness of big tech, and what it could mean for the major players in the months ahead.
In this Valentine's Day edition of "Behind the Numbers," we're digging into the data of love: How do people shop and spend on Valentine's Day gifts? How has the internet affected dating? And what are the risks of trying to find romance online?
Instagram Stories is increasingly popular with social media marketers. Last year, one in three Instagram posts containing "#ad" was a story, according to a study by Klear.
Walmart, which overtook Apple last year to become the third-largest US etailer, is widening the gap with Apple. Walmart's ecommerce sales will grow nearly 33% this year to $27.81 billion.
In today's edition of "Behind the Numbers," we're discussing digital grocery shopping. A new report shows increasing consumer demand and strong growth ahead, but the sector has been slower to catch on than many have predicted.
New data looking at consumer shopping habits finds there are many reasons why people prefer to shop digitally—and many reasons why they don't.
Across a variety of categories, US shoppers say they prefer to make purchases in-store rather than through digital channels, according to a new report from Market Track. But when it comes to shopping (as opposed to actually buying) preferences, the results swing in a different direction.