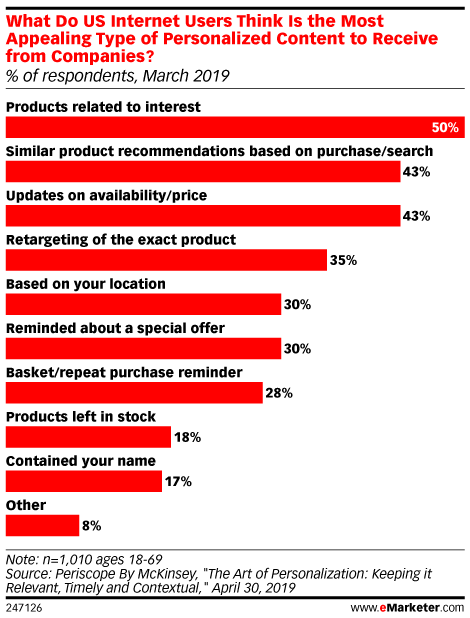 Many marketers may want to believe that customers prefer personalized marketing experiences, but while research backs up that claim, recent consumer skepticism over the use of personal data means that there's growing sentiment that more personalization does not beget a better experience.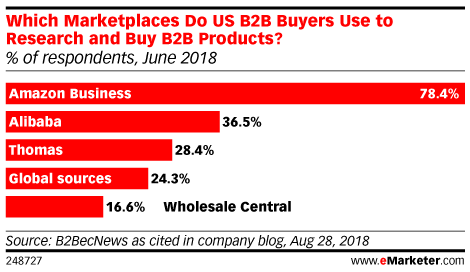 Twenty-year-old Chinese ecommerce giant The Alibaba Group is making moves to grow its US B2B business, allowing US-based small and medium-sized sellers to list goods on its B2B marketplace, Alibaba.com.
Despite protests, technical concerns and stiff competition from ecommerce rivals, Amazon managed to hold its most successful Prime Day yet. Though the company did not disclose its sales figures—or how many new Prime members were added—Amazon announced that it sold 175 million items during the two-day event and surpassed its combined sales total from Black Friday and Cyber Monday in 2018.
eMarketer analyst Ross Benes and forecasting analyst Eric Haggstrom ponder the future of the video industry as the streaming wars heat up. How will new services reshape the landscape? What will happen to the quality of TV programming? And when the dust clears, who will be the winners and losers?
eMarketer senior forecasting analyst Cindy Liu shares our usage numbers for Instagram and what is driving growth in Canada. Watch now.
eMarketer principal analyst Victoria Petrock and director of research Chris Keating share the latest eMarketer forecasts on the US voice assistant market. They also explain the distinction between voice assistants and smart speakers and analyze related developments from Amazon, Google, Microsoft and more.
Maps and navigation apps are essential tools for smartphone users, and we forecast that 66.8% of smartphone users will use them monthly, with a growth of 5.8% from 2017 to 2018. More than 155 million people will use maps and navigation apps by the end of this year. We expect that growth will remain steady in the coming years, and penetration will be 67.6% by 2021.
eMarketer principal analysts Karin von Abrams and Nicole Perrin discuss France's new tax and its impact on US tech companies. They also discuss how people use Google, whether customers find Netflix too pricey, Brits' knowledge of Disney+ and more.
eMarketer senior forecasting analyst Oscar Orozco breaks down our UK digital ad spending numbers by industry and reasons why the region's ad market is fundamentally stronger than others. Watch now.
eMarketer senior forecasting director Monica Peart shares our growth estimates for retail in South Korea and the factors that led to our revised forecast. Watch now.