Restaurants & Dining
---

Justin Unger, director of digital marketing and innovation at Dunkin' Brands, and Wayne Townsend, president of technology at Epsilon, discuss the building blocks of a successful, modern loyalty program.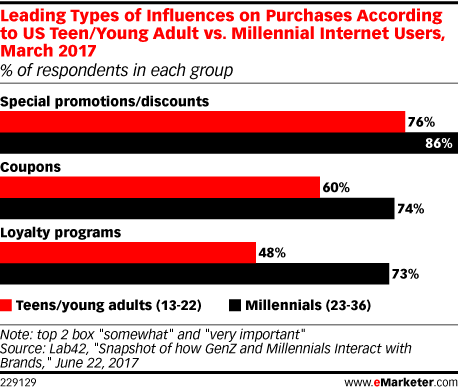 The success of mobile and other digital loyalty programs at Starbucks, Dunkin' Donuts, Panera Bread and Domino's Pizza has caught the restaurant industry's attention. The stakes are high, with customer traffic and sales showing worrisome declines.
US restaurant same-store sales fell 2.8% in July, extending a skid that has lasted more than a year. Why can't consumers work up a healthier appetite for restaurant meals?
A Bankrate survey found that 22% of those 18-29 dine out or get takeout food seven times a week or more. Less than 10% of those over 50 say the same.
New feature is being tested in California
A survey finds that millennial grocery buyers are far more likely than older shoppers to have tried meal kits.
Meal delivery subscription service Freshly is on a mission to acquire high lifetime-value customers. Jordan Finger, vice president of customer acquisition and growth marketing, explains how Freshly is achieving that goal.
Restaurant executives are continually turning to technology to improve overall efficiency, and according to June 2016 research, they are not only adopting customer-facing technologies such as loyalty programs and personalized offers, but also those in the back end, like predictive analytics and the internet of things (IoT).
Smartphones are a key part of the dining experience for many internet users, even before they head to a restaurant. According to April 2016 research, about half of diners use their device to find a restaurant location or browse a menu.
Many restaurants are looking to provide tech-enabled options this year, and according to January 2016 research, most US restaurant IT decision-makers plan to invest in technology to improve operational efficiency.