Media & Entertainment
---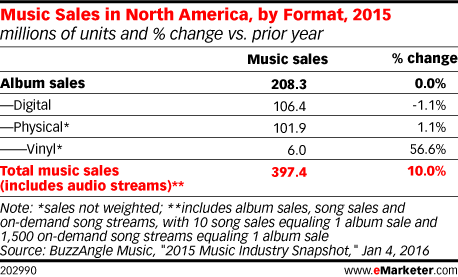 Though vinyl album sales grew by 56.6% in 2015—to 6 million units—they only make up a small portion of music sales in North America, according to 2015 research. Digital units were down.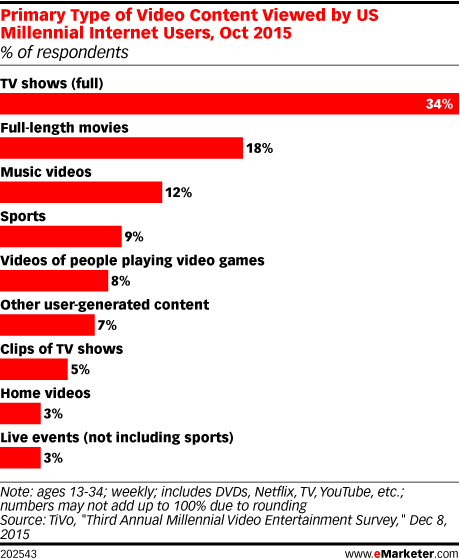 Millennials are the most active video viewers of any US age group, and according to research from TiVo, this demographic primarily watches TV shows.
Nearly all teens in Germany own some kind of mobile phone, according to a November 2015 study by Medienpädagogischer Forschungsverbund Südwest (MPFS). Basic mobile ownership is almost identical for males and females, but a deeper look into the survey's responses reveals some gender divides when it comes to other digital devices.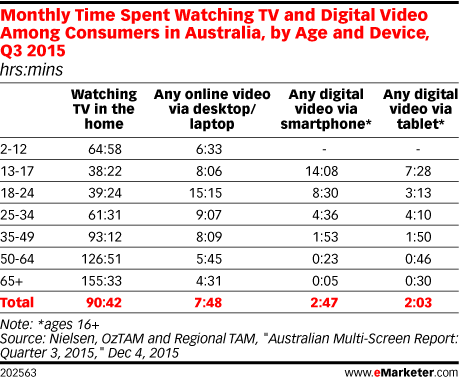 The rise of digital and mobile video may have made an impact on the lives of viewers in Australia, but the time spent on digital video activities is still small compared to traditional TV.