Media & Entertainment
---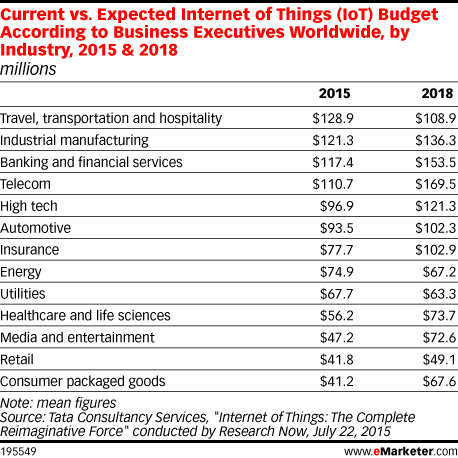 While the "internet of things" is still in the early stages of development, the media and entertainment industry already has many of the digital building blocks in place to make it a reality.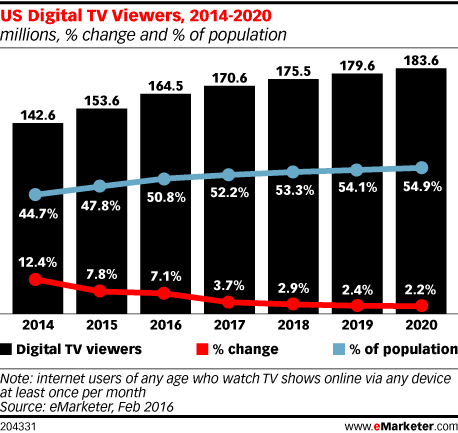 This will be a benchmark year for digital video usage, particularly streaming television. According to eMarketer's latest forecast of digital video consumption, 2016 will be the first time more than half of the US population will watch TV shows online at least once a month. In 2016, 164.5 million Americans will watch digital TV—50.8% of the US population. That's a jump from 47.8% last year.
Craig Dalton, co-founder and CEO of Dodocase, talks about how the maker of smartphone and tablet cases entered into the business of creating custom Google Cardboard viewers for brands and highlights some recent campaign examples.
Eric Oliver, director of digital marketing for outdoor apparel brand The North Face, talks about his company's approach to creating and distributing immersive virtual reality (VR) experiences using 360-degree videos.
Though vinyl album sales grew by 56.6% in 2015—to 6 million units—they only make up a small portion of music sales in North America, according to 2015 research. Digital units were down.
Nearly all teens in Germany own some kind of mobile phone, according to a November 2015 study by Medienpädagogischer Forschungsverbund Südwest (MPFS). Basic mobile ownership is almost identical for males and females, but a deeper look into the survey's responses reveals some gender divides when it comes to other digital devices.