Media & Entertainment
---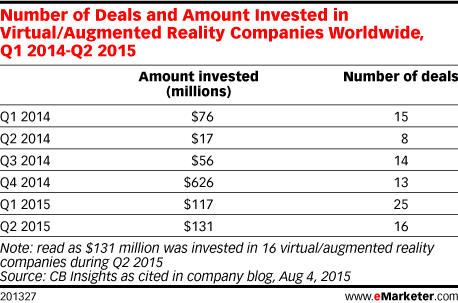 After several cycles of hype spanning several decades, virtual reality (VR) and augmented reality (AR) technologies have reached the point where commercially viable products to create and consume immersive experiences are coming to market.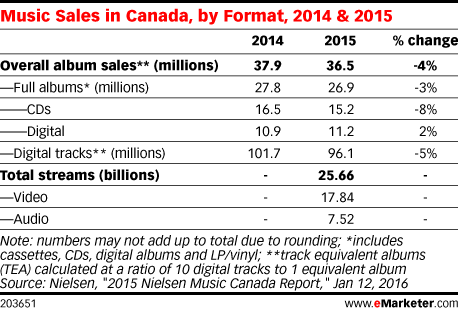 Music sales in most formats continued to slide in Canada last year. Small growth in digital album sales was not enough to overall growth rates to the positive side.
Eric Oliver, director of digital marketing for outdoor apparel brand The North Face, talks about his company's approach to creating and distributing immersive virtual reality (VR) experiences using 360-degree videos.
Though vinyl album sales grew by 56.6% in 2015—to 6 million units—they only make up a small portion of music sales in North America, according to 2015 research. Digital units were down.
Nearly all teens in Germany own some kind of mobile phone, according to a November 2015 study by Medienpädagogischer Forschungsverbund Südwest (MPFS). Basic mobile ownership is almost identical for males and females, but a deeper look into the survey's responses reveals some gender divides when it comes to other digital devices.