Demographics
---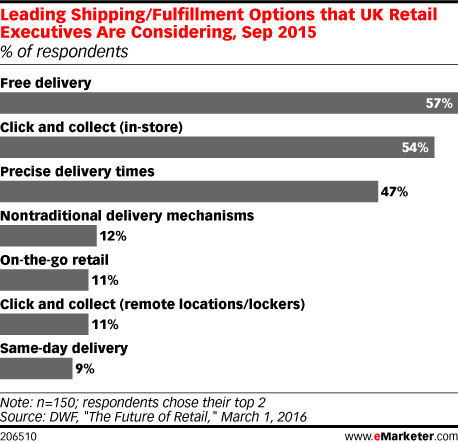 UK retailers are well advanced in the field of fulfillment and delivery. However, while they strive for an ever-expanding slew of such options, the operational cost is becoming a heavier load to bear. Upping the minimum order value is one way retailers are trying to claw back this expense.

David Iudica, senior director of strategic insights and research at Yahoo, talks about research that shows fathers are far more competent at parenting tasks than ads show them to be.
Rich Lennox, CMO of Toys "R" Us in the US, discusses how the toy retailer works to engage with fathers.
The financial lives of internet users are similar in many ways regardless of age. But some products are more likely to be owned by users under 30—and the same group is more likely to conduct digital and mobile banking activities.
African nations have some of the highest gender gaps in digital access and smartphone ownership, according to a February 2016 report. Even where overall access is very low, men are more likely than women to be online.
Among women in the typical age range with children younger than 18, most use the internet, smartphones and so on. Thus, one must look more closely to see what is special in the ways mothers in particular use digital to meet the demands of their role and, at times, to escape from those demands.
January 2016 research found that 37% of kids and teens in France who use social networking sites cited Facebook as their most frequented platform.
Both the commercial TV and streaming audiences in Norway are virtually evenly split between male and female TV viewers.
More than a quarter of US CEOs said they plan to increase spending on advertising over the next 12 months, according to research. Marketing and sales promotion is another area they're focusing on.
Lauren Fitzgerald, managing director at The Mom Complex, details how mothers engage with social media, respond to ads and navigate other aspects of digital.