Email
---
Shop.ca executives discuss how Canada's online marketplace uses email to reach customers.

Claire Bara, vice president of marketing at Rona, discusses the issues the company faced after Canada's Anti-Spam Legislation (CASL) went into effect.
In 2016, digital display ad spending will eclipse search ad spending in the US for the first time. Combined, the categories of video, sponsorships, rich media and "banners and other" will account for the largest share of digital ad spending: 47.9%, worth $32.17 billion.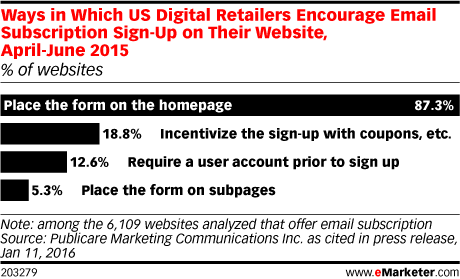 Placing a sign-up form on the homepage of a website is the primary way US digital retailers encourage email subscriptions, according to research.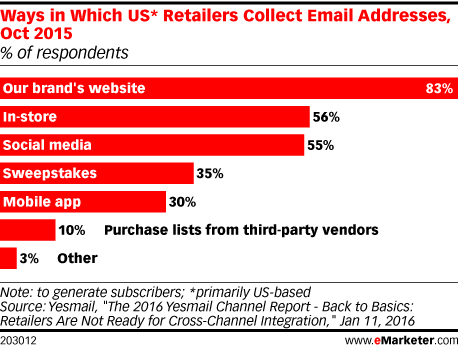 Email marketing is huge for retailers, and the first step in the relationship is getting a customer or potential customer's address. According to October 2015 research, the most common place retailers do so is on their websites.