Social Media
---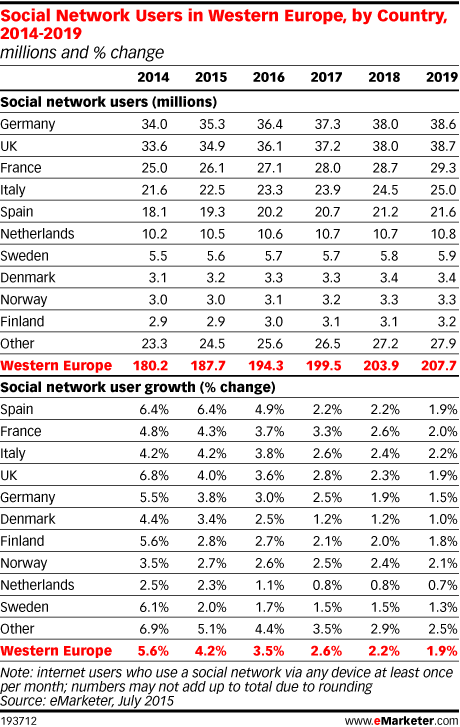 Italy is home to Western Europe's No. 4 social network market, eMarketer estimates. And according to 2015 research, young people are significantly more likely to be users.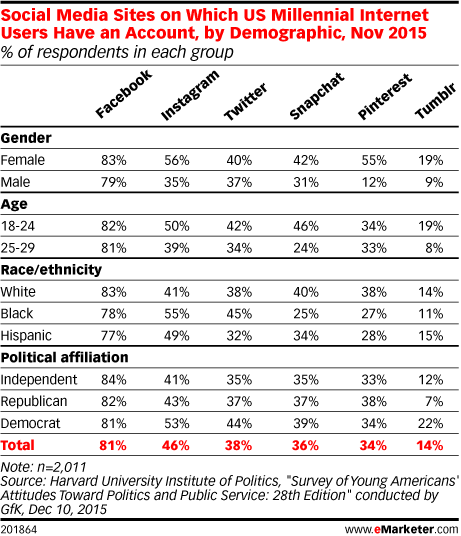 Facebook is the place to reach millennials of all political persuasions, according to November 2015 research. Other sites are more likely to skew Democratic, and even though most voters don't rely on social for political info, it's a key place for campaigns to reach them.
Social network Line is big in Japan, especially among women. Its only social media rival in the country is YouTube, which has a completely different use case. And research suggests most Line users are highly engaged.
Facebook is all about staying in touch with friends for just over half of users in Vietnam, according to October 2015 polling. Other research confirms that Facebook is the top social site in the country, and that chatting with friends is the No.1 activity.
Search engine optimization (SEO) professionals consider social shares and unique visits the most important KPIs for a piece of blog content, according to a December 2015 survey.
Most internet users in Germany use social networks, and juggernaut Facebook is popular in the country. But other sites are less widely used in Germany than in the nearby UK.