Video
---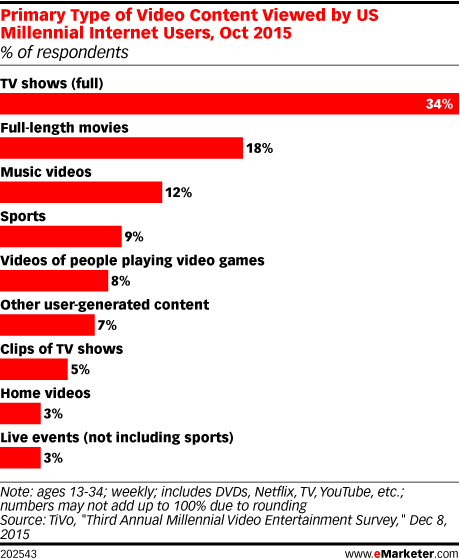 Millennials are the most active video viewers of any US age group, and according to research from TiVo, this demographic primarily watches TV shows.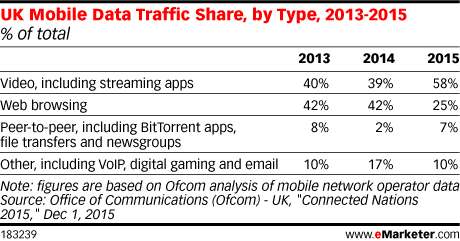 Video is taking over mobile data in the UK, according to 2015 data. The rise of 4G may be one reason, as eMarketer estimates two in five mobile phone users in the country will watch video this year.
Advertising revenues are key to the existence of much digital video content. Still, if there are too many ads playing, users will stop watching the video altogether, according to December 2015 research.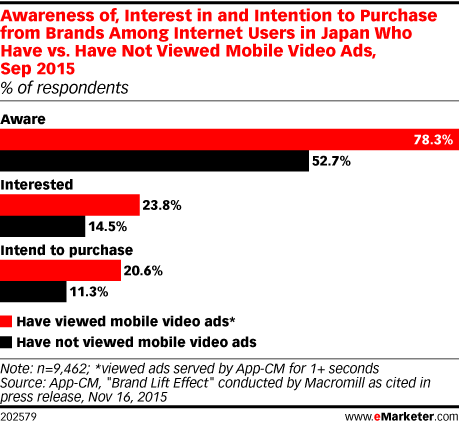 Internet users in Japan who are exposed to mobile video ad campaigns have better awareness, interest and purchase intent than those who aren't—but it helps brand metrics even more when such ads are combined with TV commercials.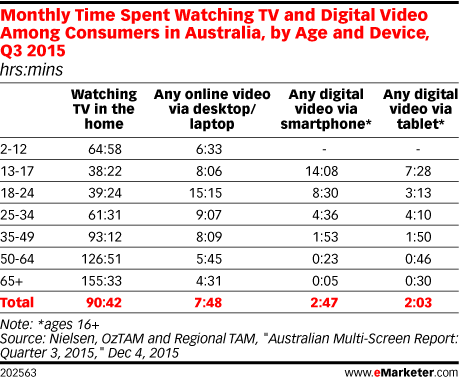 The rise of digital and mobile video may have made an impact on the lives of viewers in Australia, but the time spent on digital video activities is still small compared to traditional TV.