eMarketer Podcasts
---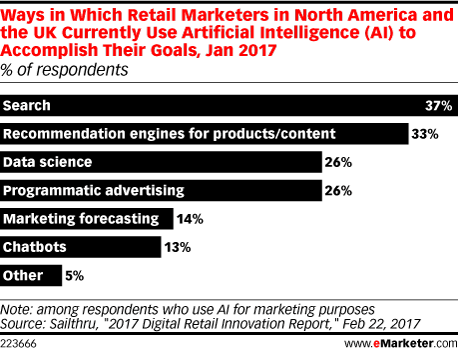 Rising comfort levels with virtual assistants and chatbots, as well as advances in technology, voice commands and messaging apps are presenting new sales platforms for consumers and retailers to explore.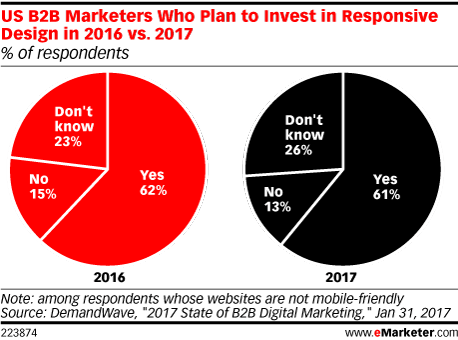 Mobile continues to be a challenge for B2B marketers. eMarketer analysts Jillian Ryan and Cathy Boyle discuss the ways that B2B buyers have shifted their behaviors around mobile, and the disconnect that exists between buyers' expectations and the customer experience.
Are drone deliveries likely to be coming to your neighborhood soon? eMarketer's Ezra Palmer and Marcus Johnson discuss the future of drone delivery, and how technical and business factors, as well as consumer attitudes, are likely to affect mass drone deployment. Part two of our series of conversations about apparently outlandish ideas that could become everyday realities.
In the wake of the widely streamed James Comey testimony, eMarketer video analyst Paul Verna breaks down the live video market, and how it fundamentally differs from traditional live TV.
Ecommerce is increasingly conducted using images, videos and augmented reality. This trend partly results from changing consumer behavior on mobile—where users prefer visual communication and visual media platforms—and improvements in computer vision driven by artificial intelligence.
eMarketer's Oscar Orozco and Patricia Orsini break down digital ad spending by industry. How do different industries allocate their budgets for digital advertising, and what's behind their spending decisions?
Smart cities have important implications for marketers and others seeking to use them as gateways for personalized services and platforms for targeted messaging.
eMarketer analysts Lauren Fisher and Paul Verna sit down to discuss the prevalence of ad fraud associated with digital video, and what the industry is doing to deal with it.
Are millennials careful with their money or are they, as one critic put it, wasting their cash on avocado toast? eMarketer forecasting analyst Marcus Johnson and demographics specialist Mark Dolliver take a look at the data.
eMarketer's Paul Briggs joins the 'cast to talk about the unique characteristics of French Canada when it comes to digital usage. French Canada spends considerably less time online than the rest of the country. What's behind this digital gap?