Social Media
---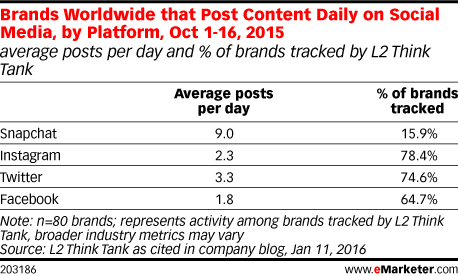 Brands are highly engaged with social media, especially Instagram. And according to 2015 research, more than three-quarters of brands with Instagram accounts post daily.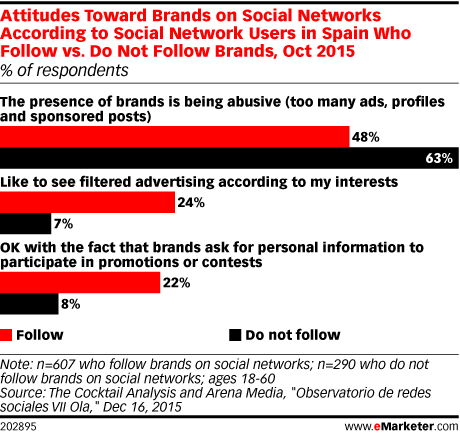 Many marketers are interested in how to engage consumers on social media. But not all users are interested, and even those who are can get turned off. According to October 2015 research in Spain, attitudes differ dramatically between users who do and don't follow brands.
Facebook is all about staying in touch with friends for just over half of users in Vietnam, according to October 2015 polling. Other research confirms that Facebook is the top social site in the country, and that chatting with friends is the No.1 activity.
Search engine optimization (SEO) professionals consider social shares and unique visits the most important KPIs for a piece of blog content, according to a December 2015 survey.
Most internet users in Germany use social networks, and juggernaut Facebook is popular in the country. But other sites are less widely used in Germany than in the nearby UK.