Video
---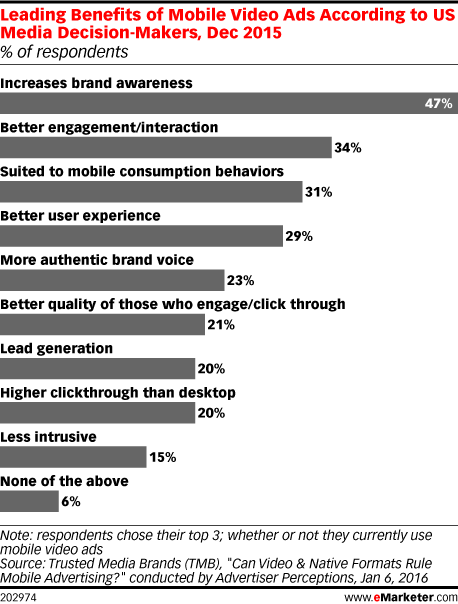 Mobile video advertising brings a lot of value to marketers, primarily increasing brand awareness. It also helps with lead generation and better engagement, according to a December 2015 survey.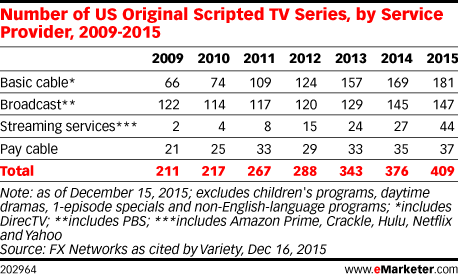 The number of original scripted TV shows has grown over the years, not only on basic cable, but services like Hulu and Netflix, which have become video streaming destinations because of their original content.
Internet users in Japan who are exposed to mobile video ad campaigns have better awareness, interest and purchase intent than those who aren't—but it helps brand metrics even more when such ads are combined with TV commercials.
Advertising revenues are key to the existence of much digital video content. Still, if there are too many ads playing, users will stop watching the video altogether, according to December 2015 research.