Video
---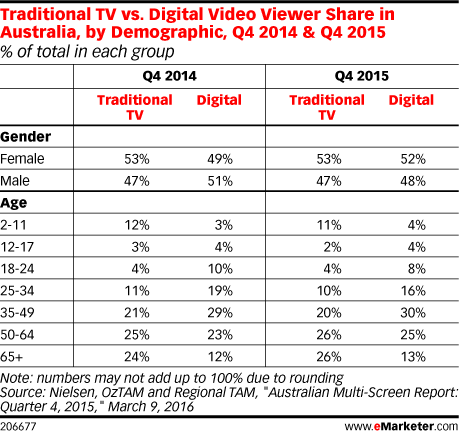 The digital TV audience in Australia appears to be somewhat mature, according to 2015 research. The gender and age breakdowns of the audience are stable, and penetration is not changing much.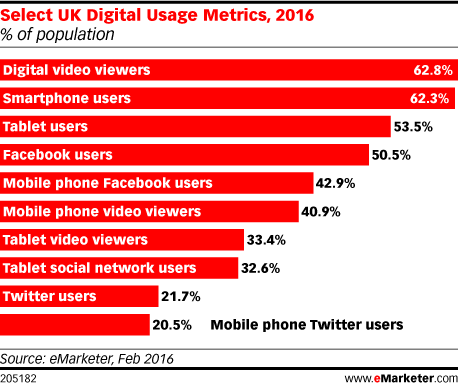 The TV and video viewing landscape in the UK has changed dramatically in the past 10 years. But even as digital video consumption comes to the fore, certain ingrained habits continue to influence the shape of the market, with traditional TV playing a central role in ushering in digital video services.
Moti Cohen, founder and CEO at Apester, a global provider of interactive content platforms, talks about viewing habits in the UK and how millennials are changing the consumption game.
Internet users in Canada are becoming more connected, especially when it comes to video viewing, according to 2015 research.
Both the commercial TV and streaming audiences in Norway are virtually evenly split between male and female TV viewers.
Mexico has the largest market for over-the-top (OTT) video services in Latin America, according to 2016 estimates. But Brazil is set to outpace it in the next few years.
This year, 186.9 million people in the US will watch video through an app or website like Hulu or YouTube, eMarketer forecasts. And overall, video-on-demand (VOD) usage among US cable subscribers has grown, per research.
Digital video viewing is popular in Brazil: Some seven in 10 TV viewers watch video via digital channels as well. And for the youngest among them, smartphones are the No. 1 viewing device.
This will be a benchmark year for digital video usage, particularly streaming television. According to eMarketer's latest forecast of digital video consumption, 2016 will be the first time more than half of the US population will watch TV shows online at least once a month. In 2016, 164.5 million Americans will watch digital TV—50.8% of the US population. That's a jump from 47.8% last year.
The bulk of online video viewing time in Colombia is down to male viewers, according to 2015 data. Across all adult age groups, men spend substantially more time viewing video, in aggregate, than women.