Media Buying
---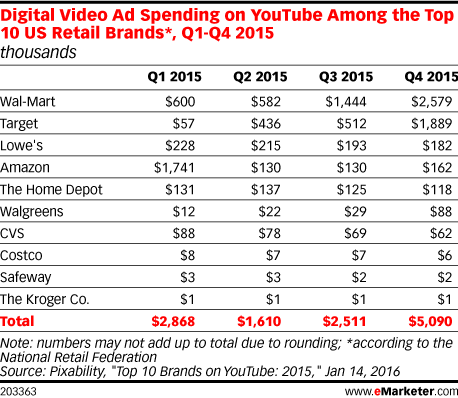 Companies like Wal-Mart, Target and Amazon have been flocking to YouTube to run branded content and advertising campaigns. Digital video ad spending on the Google-owned platform continues to grow, and is expected to maintain the biggest share of US video ad revenues through 2017.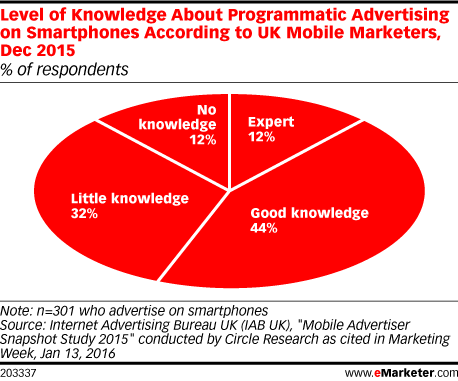 Mobile is coming to account for an ever-increasing proportion of programmatic digital ad spending in the UK. As with the wider programmatic landscape, an education phase is currently under way, but marketers are learning fast.
Buyers and sellers alike see value in reaching audiences across all screens. Register here for a complimentary eMarketer webinar to learn about the opportunities and challenges of achieving a more people-based approach to targeting. Topics in this webinar include: What's the current state of cross-device targeting among advertisers? Where does TV fit in to the cross-device landscape? How valuable is first-party data? Will marketers attempting to target audiences run into privacy concerns?
TV is still the No. 1 medium for daily consumption in Canada, but the internet is not far behind. The vast majority of consumers in the country spend time with both every day—as well as with radio.
Digital movie viewership in South Korea has nearly tripled in two years, according to one source, and watching TV programs via the internet is also becoming more common.
The rise of digital and mobile video may have made an impact on the lives of viewers in Australia, but the time spent on digital video activities is still small compared to traditional TV.
Most internet users in Germany use social networks, and juggernaut Facebook is popular in the country. But other sites are less widely used in Germany than in the nearby UK.