Media Buying
---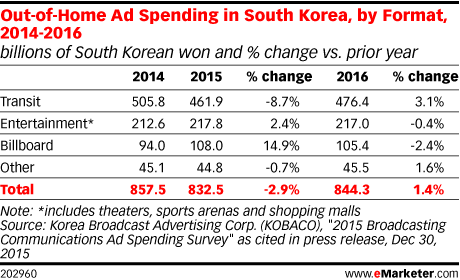 Spending on out-of-home ads in South Korea slipped in 2015, with falling spending on transit ads dragging down increases in billboard and entertainment-area ad spending. But that's expected to change this year, according to one researcher.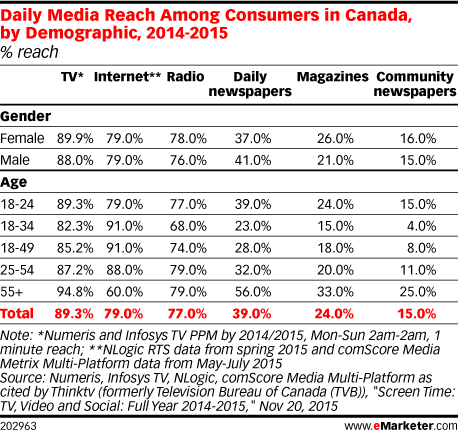 TV is still the No. 1 medium for daily consumption in Canada, but the internet is not far behind. The vast majority of consumers in the country spend time with both every day—as well as with radio.
Young people in Brazil spend the most time with mobile devices, according to September research, and Facebook is likely a major recipient of their attention. Google is the No. 2 mobile property in the country.
Most internet users in Germany use social networks, and juggernaut Facebook is popular in the country. But other sites are less widely used in Germany than in the nearby UK.