Mobile
---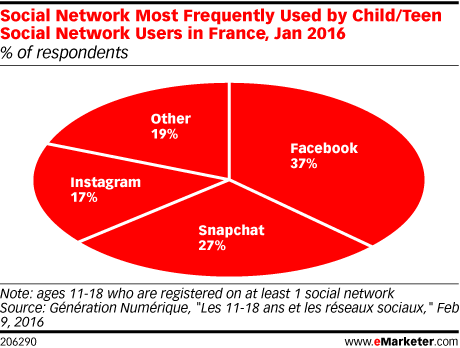 January 2016 research found that 37% of kids and teens in France who use social networking sites cited Facebook as their most frequented platform.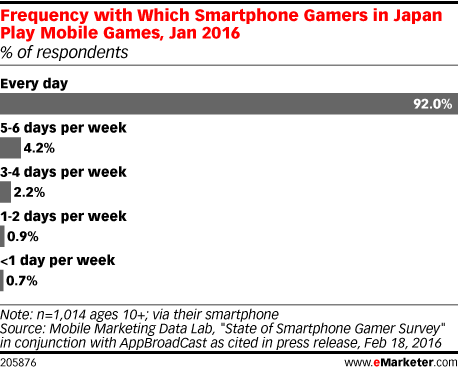 A significant majority of smartphone gamers in Japan play mobile games every day. This fact, coupled with data suggesting many also choose to purchase mobile game content, is contributing to strong revenue for Japanese gaming companies.
More than a third of US internet users say gamification features offered from a brand's mobile app will not influence their purchasing behavior, according to research.
The average cost to get females to install, register for and subscribe to a mobile dating app is higher than the cost to acquire a male, according to research. Mobile operating systems influence app costs and conversion rates as well.
When Apple introduced the iPad in 2010, many thought it would make dedicated ebook readers obsolete. But six years later, it turns out that didn't happen. In fact, both categories are still growing.
Smartphones are increasingly the digital device of choice for many consumers in Germany, according to research from Bitkom.
As deployment of LTE mobile networks continued in Argentina during 2015, shipments of smartphones that support the technology grew more than 1600% compared to the prior year.
Data privacy has been a big news item of late. The VTech hack in November last year was particularly troubling for parents, but with mobile devices now so pervasive, it's becoming increasingly difficult for them to tell their kids "no."
Women and young people in Brazil keep their mobile social media tools close by, according to 2015 research. Instagram skews especially toward females, while young people have the greatest edge with Snapchat.
Omnichannel is quickly becoming the norm for digital video ad campaigns in Canada, research suggests.