Mobile
---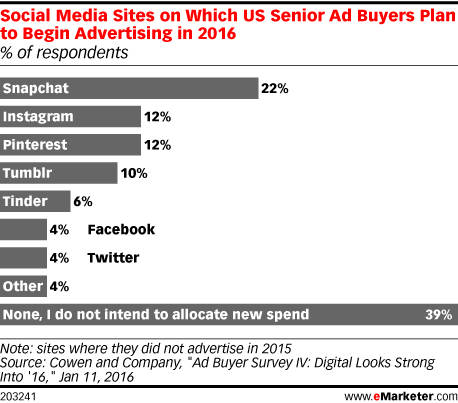 Snapchat's audience in the US is growing and the platform can be an effective way for marketers to reach consumers, especially millennials. According to research, more US senior ad buyers are planning to begin advertising on Snapchat than other social media sites.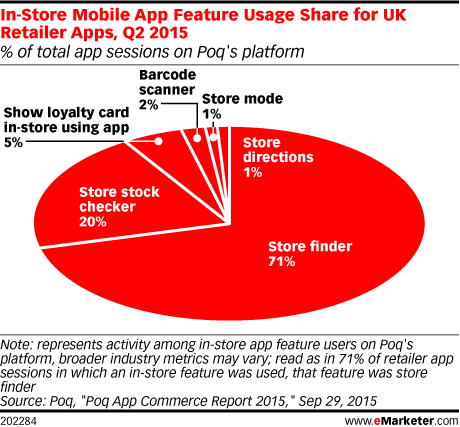 Retailers increasingly offer customers mobile apps with in-store functions, and according to a September 2015 report by Poq, 71% of in-store mobile app sessions by UK users focused on the store finder.
Internet users in Japan have migrated a variety of activities to mobile devices as they have adopted smartphones and tablets, according to December 2015 research. One reason is the convenience of mobile access in any location.
Nearly half of US mobile users are interested in mobile-based account control for debit cards, like tools to help them control their spending and avoid fraud.
Passengers on France's public transport networks increasingly pass the time with mobile devices rather than print newspapers and books, according to October 2015 research.
Lisa Wood, CMO of Atom Bank, a UK-based mobile banking startup and app (set to launch in 2016), discusses how giving customers direct control of financials via mobile eases the procedures of banking by cutting out costly brick-and-mortar locations.
Brazil has Latin America's largest mobile internet market, and according to November research, users of all ages have widely adopted smartphones.
Mobile device users are split in their preference for mobile apps vs. the mobile browser, per December 2015 research. Nearly one-third say they prefer to use both at different times.
Social network Line is big in Japan, especially among women. Its only social media rival in the country is YouTube, which has a completely different use case. And research suggests most Line users are highly engaged.
Jon Moore, chief product officer of Trainline, an online seller of train tickets for UK train services, discusses how its mobile app has streamlined the travel process for its consumers.