Mobile
---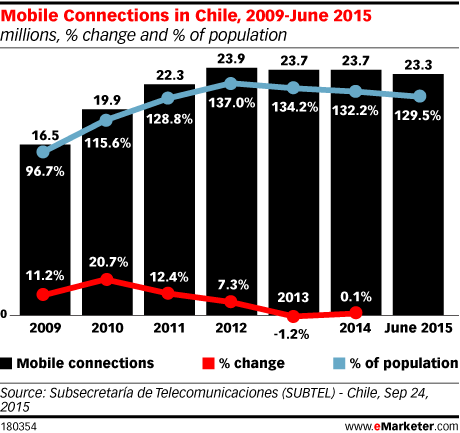 Mobile connections have plateaued in Chile, but users are still making moves to switch to faster-paced mobile broadband connections. 4G connections more than doubled between 2014 and June 2015.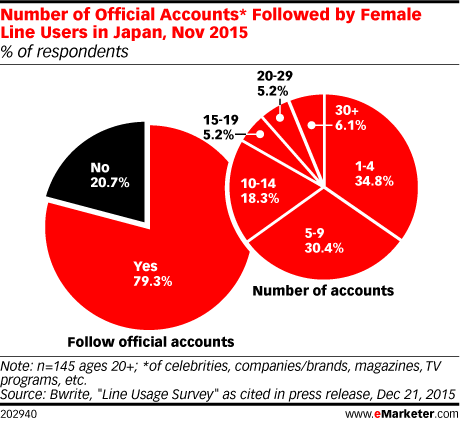 Social network Line is big in Japan, especially among women. Its only social media rival in the country is YouTube, which has a completely different use case. And research suggests most Line users are highly engaged.
Rob Cushen, managing director of EMEA for mobile app development studio Intellectsoft, speaks on the importance of having a layered app experience and how streamlining multiple technologies leads to an engaging user experience.
Young people in Brazil spend the most time with mobile devices, according to September research, and Facebook is likely a major recipient of their attention. Google is the No. 2 mobile property in the country.
Alexandre Sagakian, vice president of research and data at Qriously, discusses how college students engage with ads.
Consumers in South Korea bought more tablets in 2015—but mobile users in the country still have relatively few such devices compared to their neighbors across Asia-Pacific. Instead, phablets rule.