Mobile
---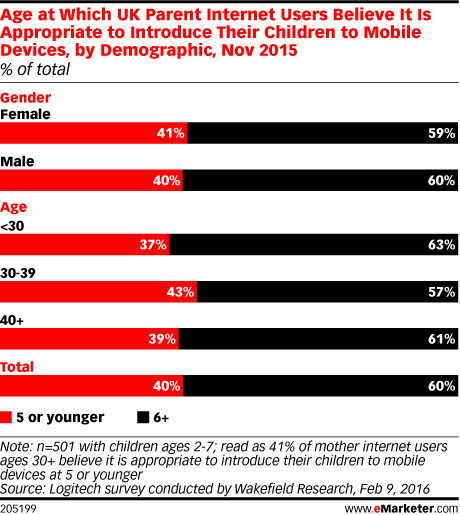 Data privacy has been a big news item of late. The VTech hack in November last year was particularly troubling for parents, but with mobile devices now so pervasive, it's becoming increasingly difficult for them to tell their kids "no."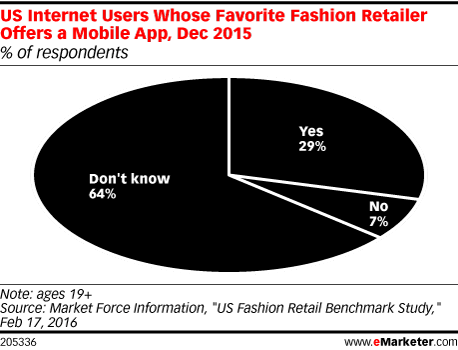 Nearly two-thirds of US internet users don't know if their favorite fashion retailer offers a mobile app, according to December 2015 research.
Mobile devices have become a key part of the auto shopping process for US internet users, according to research. And search data suggests consumers are warming up to car shopping—and turning to digital for research at all stages of the purchase funnel.
During the Super Bowl 50, viewers were glued to their TV sets—with their mobile devices nearby. A February 2016 survey found that mobile accounted for the largest share of searches related to Super Bowl ads.
Usage of wearables, like smart watches, will grow by nearly two-thirds this year, per an eMarketer forecast. Still, cost is holding many consumers back from purchasing a device.
Like adults, children are increasingly connected to the digital world. And while parents are granting them usage of these devices, they also want features on there that they can control.
Wearables are beginning to see increasing levels of uptake in the UK, albeit relatively small levels when compared with certain other devices like smartphones and tablets. Within the wearable category, though, sales of smart watches are rising fastest.
Mobile display ad spending in South Korea tilts toward apps—but not too dramatically, according to 2015 research. eMarketer estimates that mobile ad spending overall continues to rise at robust double-digit rates.
Mobile already accounts for more than half of digital ad spending in the US, and its share is growing. Topics in this webinar include: Why even though overall spending skews toward mobile, most brands don't think they're spending half their digital budgets on the channel; What opportunities lie in location-based marketing beyond geofencing; Why marketers need to embrace ad IDs and cut the cookie cord; Which metrics to monitor and get the most out of mobile measurement; Why creative is in crisis on mobile
Two in five mobile phone internet users in Brazil take advantage of geolocation services, according to 2015 research.