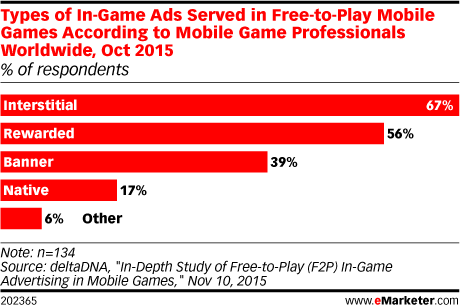 Most mobile games in the market are free-to-play, thanks in large part to advertising. According to October 2015 data, interstitial formats are the most popular ads served within these games.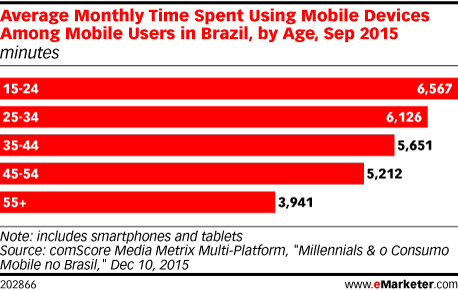 Young people in Brazil spend the most time with mobile devices, according to September research, and Facebook is likely a major recipient of their attention. Google is the No. 2 mobile property in the country.
At first mention of the internet of things (IoT ) for healthcare, Fitbits, Jawbones and smart watches probably come to mind. These devices have received a strong dose of media hype, but they are just the tip of the iceberg in a growing infrastructure that is bringing meaningful connectivity to the business of health.
Nearly all teens in Germany own some kind of mobile phone, according to a November 2015 study by Medienpädagogischer Forschungsverbund Südwest (MPFS). Basic mobile ownership is almost identical for males and females, but a deeper look into the survey's responses reveals some gender divides when it comes to other digital devices.
Jed Kolko, senior fellow at the Terner Center for Housing Innovation at University of California, Berkeley, talks about the obstacles millennials face on the road to becoming homeowners.
Many brands prefer to upload their videos directly to Facebook, according to research from quintly. YouTube videos only make up roughly one-quarter of all videos posted by brands on the social network.
Digital shoppers in Canada have made mobile a part of their path to purchase, but a solid majority of sales still come from the desktop, according to research. Organic search and referral traffic are helping to drive the most transactions.
Steve Chadwick, director of marketing communications at Verizon Enterprise Solutions, told eMarketer about the company's content strategy and results.
Shopping at brick-and-mortar stores has long been a rite of teen passage in the US—though socializing may be at least as important as the shopping itself. But teens, like millennials before them, now prefer shopping via digital channels, according to one survey.
Search engine optimization (SEO) professionals consider social shares and unique visits the most important KPIs for a piece of blog content, according to a December 2015 survey.