Artificial Intelligence
---

Jason Widup, senior director of demand generation and marketing operations at Getty Images, explains how the business-to-business (B2B) company uses predictive capabilities to identify opportunities in its pool of current customers and beyond.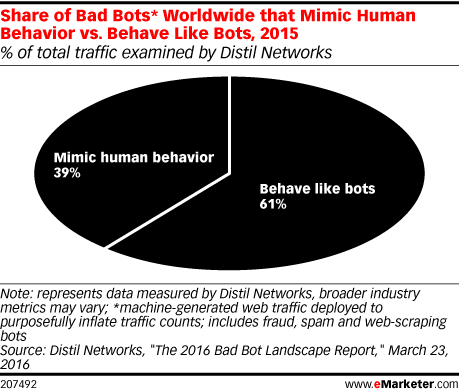 While almost two-thirds of bad bots worldwide behave like bots, roughly 40% are able to mimic human behavior, according to 2015 research.
Vincent Brissot, global chief marketing and communications officer at HP Inc., talks about how the computer and printer manufacturer improved its recommendation engine with predictive and prescriptive tools. [Editor's Note: Brissot is now head of channel marketing and operations at HP.]
Predictive marketing is becoming important among marketers. In fact, more than six in 10 executives worldwide said that achieving a more complete view of the customer helped them more accurately predict customer needs and desires. That made it the leading benefit of a unified customer view.