Retail & Ecommerce
---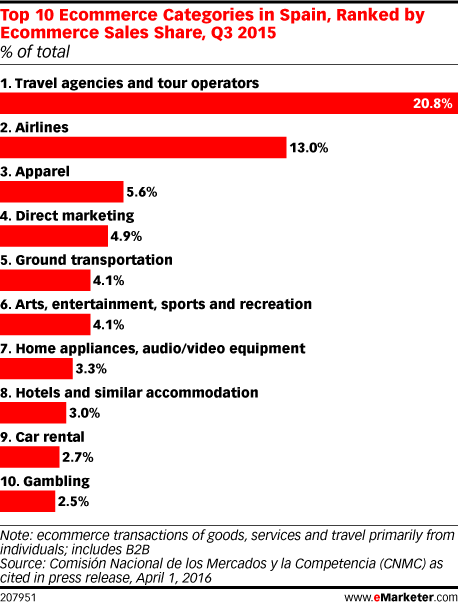 Business-to-consumer sales on the internet were nearly 30% higher in Q3 2015 than in Q3 2014. Yet most digital buying is focused in very few sectors, notably travel and tourism.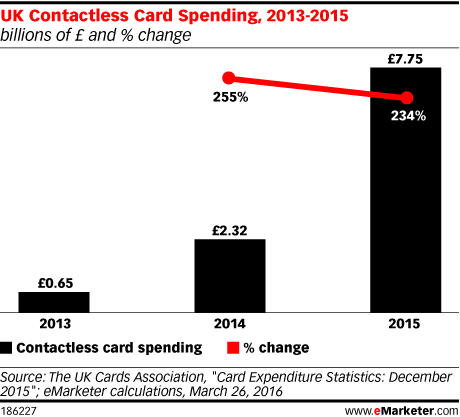 The mobile payments space is heating up in the UK—Android Pay is expected to hit these shores in the next few months. But are consumers in the UK convinced about mobile payments? Apple is not giving us many clues, keeping Apple Pay data close to its chest. Contactless card spending stats, however, hint at a rosy future.
According to millennial internet users in Canada, the leading benefit of loyalty programs are members-only discounts and offers. Nearly eight in 10 of those surveyed in September 2015 pointed to the members-only offers, while another 73% say they appreciate collecting rewards that can be converted into travel miles or monetary value.
Mobile is making a bigger mark than ever on the shopping process, according to 2015 data about how desktop- and mobile-based buyers conduct their research.
US retail ecommerce sales during the 2015 holiday season, which comprises November and December, lived up to lofty expectations, but overall retail sales fell short of forecasts. eMarketer's latest report, "US Holiday Shopping Preview 2016: Absorbing the Lessons of 2015," explains why, looking forward to the 2016 holiday season, we expect another strong season for ecommerce and a tepid one for total retail sales.
According to 2015 data, mcommerce transactions in Southeast Asia and India make up 25% of ecommerce purchases among digital retailers in the region. Smartphones, rather than tablets, account for the vast majority of this mobile purchase activity.
Retailers in markets around the world have a lot of work ahead of them to improve their omnichannel offerings, according to December 2015 research. But more fulfillment options will come with a cost.
Mcommerce traffic in the UK made up 65% of all total ecommerce traffic, the highest figure for any country studied in January 2016. But the desktop still accounts for more page views.
Lead in: Nizzi Karai Renaud, CMO of product customization marketplace Zazzle, talked about the site's most effective marketing tools and how it converts millennial shoppers.
The shift of ecommerce sales from the desktop to mobile devices has been under way in China for a couple of years. And according to data from the end of 2015, the tilt toward mobile is clear.