Advertising & Marketing
---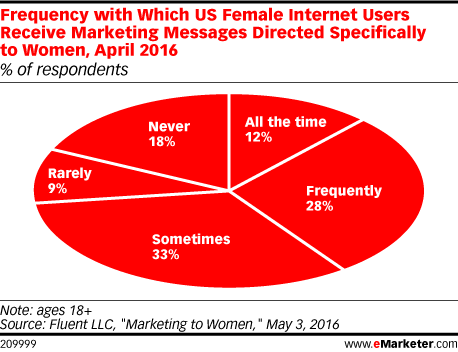 Nearly three-quarters (73%) of US female internet users say they at least sometimes receive marketing messages directed specifically to women. But 74% of respondents said they prefer messages that are gender neutral.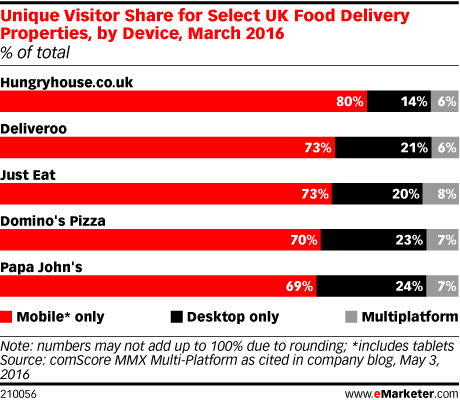 Dialing for delivery is still the most common way to order takeaway food in the UK. However, logging on and ordering digitally is becoming increasingly common, and much of this digital behavior is being driven by mobile.
By the end of this year, there will be more than 6 million virtual reality (VR) users worldwide, according to data from Deutsche Bank. More companies are looking to harness the power of the technology to reach this rapidly growing user base, and during this month's Newfronts and Upfronts presentations, Hulu, Fullscreen and the New York Times unveiled their own upcoming VR efforts.
Multichannel marketing is a must for practitioners who know their audience expects unified messaging across devices.
Some brands place viewability at the top of the marketing totem pole, but for Huawei Technologies, appropriate targeting is paramount in an environment challenged by ad blocking.
Marketers may think they have adjusted to digital, but a new wave of change is coming, says eMarketer's co-founder and chief innovation officer, Geoff Ramsey. And the changes are coming sooner than many expect, Ramsey says.
Media buyers face many tough decisions—long term gains vs. short term sacrifices, cost benefits vs. drawbacks, even how to measure whether a choice is successful. For media buying decision-makers in France, considering changing attribution models comes with its own set of barriers.
There's a great deal of excitement around virtual and augmented reality in the tech community, but consumer awareness—and especially usage—in the UK is still quite low. That said, the nation's digitally advanced shopper population is particularly interested in what such technologies might be able to offer.
Bhasker Jaiswal, managing partner responsible for business intelligence at media agency OMD China, spoke to eMarketer about the challenges of China's digital video market.
A growing number of executives are looking to marketing technology to help supercharge their local ad buying plans. Mobile push technology and real-time location data are both two key areas of interest.