Artificial Intelligence
---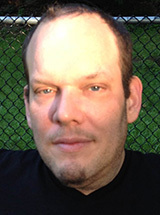 Don Vega, principal media trader at Goodway Group, spoke about how artificial intelligence and other emerging products are leading ad buying firms to reorganize themselves.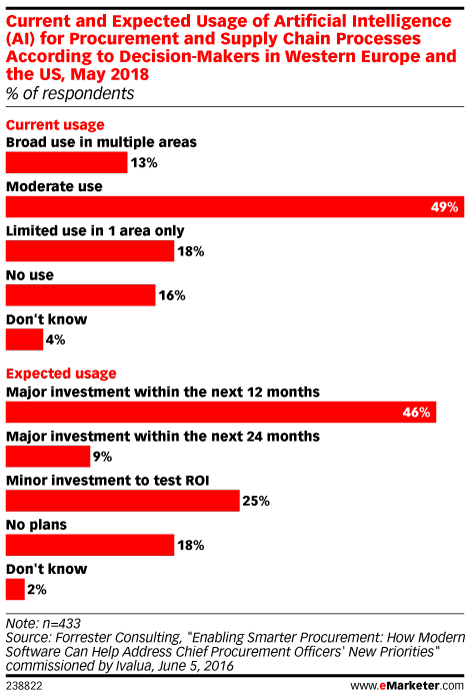 According to a Forrester Consulting survey of decision-makers responsible for tech procurement, nearly half said they plan to make a major investment in AI within the next year.
In the latest episode of "Behind the Numbers," eMarketer principal analyst Lauren Fisher speaks with Meghann York, director of product marketing for Salesforce Marketing Cloud, about how artificial intelligence is being used to improve the customer experience, and why it's so important that marketers think about those experiences first, and the tech itself second.
We have raised our forecast significantly for US smart speaker users from 2017 through 2020, based on new data that shows stronger-than-expected adoption of the device. Uptake has been so strong that the number of adult smart speaker users will surpass that of wearable users for the first time this year.
In a BrightEdge survey of 500 marketers, a third of respondents said bringing artificial intelligence into their workflow is the strongest barrier they face in adopting the technology.
Nikos Acuna, chief visionary at Sizmek, talks about how marketers may use AI in the future.
Only a third of decision-makers surveyed by PointSource indicated that they've selected or replaced a vendor for blockchain, AI, facial recognition or voice-activated technologies.
A recent Infosys survey of executives and IT decision-makers worldwide finds roughly 70% of respondents reported that employees at their companies are concerned that they'll be replaced by the emerging technology.
While tacking the term "AI" onto a press release can generate buzz, building actual AI products is a big undertaking for most companies.
For travel marketers, mobile and social technology investments are a priority, but so are emerging technologies like artificial intelligence and marketing automation.