Artificial Intelligence
---
In the latest episode of "Behind the Numbers," eMarketer principal analyst Lauren Fisher speaks with Meghann York, director of product marketing for Salesforce Marketing Cloud, about how artificial intelligence is being used to improve the customer experience, and why it's so important that marketers think about those experiences first, and the tech itself second.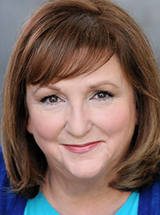 Lori Bitter, president of The Business of Aging, discusses how younger boomers in the US make use of mobile devices, smart speakers, ecommerce and more.
In a BrightEdge survey of 500 marketers, a third of respondents said bringing artificial intelligence into their workflow is the strongest barrier they face in adopting the technology.
Nikos Acuna, chief visionary at Sizmek, talks about how marketers may use AI in the future.
Only a third of decision-makers surveyed by PointSource indicated that they've selected or replaced a vendor for blockchain, AI, facial recognition or voice-activated technologies.
A recent Infosys survey of executives and IT decision-makers worldwide finds roughly 70% of respondents reported that employees at their companies are concerned that they'll be replaced by the emerging technology.
While tacking the term "AI" onto a press release can generate buzz, building actual AI products is a big undertaking for most companies.
For travel marketers, mobile and social technology investments are a priority, but so are emerging technologies like artificial intelligence and marketing automation.
The advent of new algorithms, faster processing and cloud-based data is making it possible for many companies to experiment with artificial intelligence (AI). While marketing and sales are particularly ripe for innovation, there is still a lot of confusion in the marketplace. This presentation will help marketers see past the mysticism and get started with AI in 2018.
In the latest episode of "Behind the Numbers," the topic is automation and jobs. Where is automation displacing human jobs, and what new opportunities are emerging?