Travel
---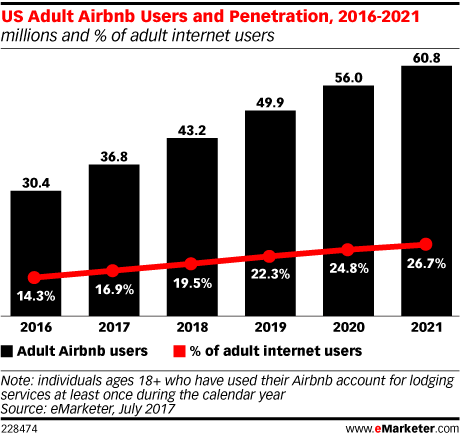 Online travel booking has become increasingly common in the UK, and booking directly with lodging sites is growing in popularity. However, attitudes toward home-sharing service Airbnb remain tepid, although use of the service is climbing.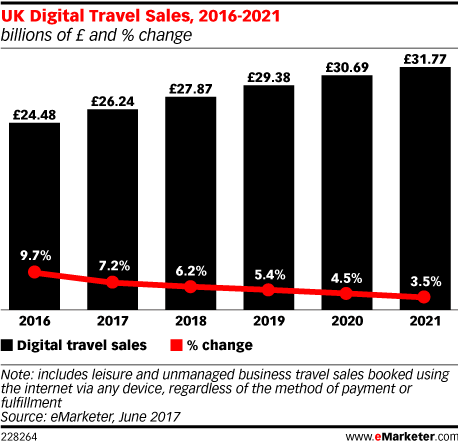 In one of its first acts, the UK's newly formed Conservative government has introduced legislation to update travel industry regulations to address digital's impact on consumer buying behavior.
Dirk Eschenbacher, founding partner and chief creative officer of China-based luxury travel service Zanadu, talks about the rise of China's outbound tourists, and why traditional media channels remain important in connecting with the cohort.
Stephanie Linnartz, global chief commercial officer at Marriott International, spoke with eMarketer about how the organization keeps marketing moving forward by looking outward to other industries and ahead to emerging trends.
In the ultracompetitive hotel business, executives invest more in digital marketing and social to boost awareness amid threats from Airbnb, Priceline and Expedia.
German consumers spent a bit more both online and off, lifting overall travel expenditures by 2.8%, according to recent data from Verband Internet Reisevertrieb.
Chat-based messaging apps are gaining favor with travelers, who find that they offer a number of potential benefits when staying at hotels.
Brexit's long-term effects are still to be seen, but its weakening of the pound is helping push up retail spending by foreign visitors to the UK.
eMarketer's scan of the key developments of the day, plus data to make sense of it all. Today's topics: Mario Run appears to disappoint investors; Amazon India gets into pedicures; the Vine app grows new shoots; and more.
Over half of all mobile travel site and app visitors in Germany ages 13 and older visited such sites and apps at least one to three times per month, according to a recent study. Nearly one-third visited a travel site or app once per week. But many would rather complete their purchase journey with an offline transaction.